While I know that today is April Fool's Day I assure you I am not kidding when I tell you that March was the coldest month this past Winter. All that being said... you lived it... you know it and I am sure the Spring Breakers who were in town would not disagree with me!
Looking at the above chart you see the average high for March was 68 and the low 43. It was that average low of 43 that set March apart from the others!
Of course we all want to know if things may finally 'flip' for April? Well, according to the Climate Prediction Center that may indeed happen...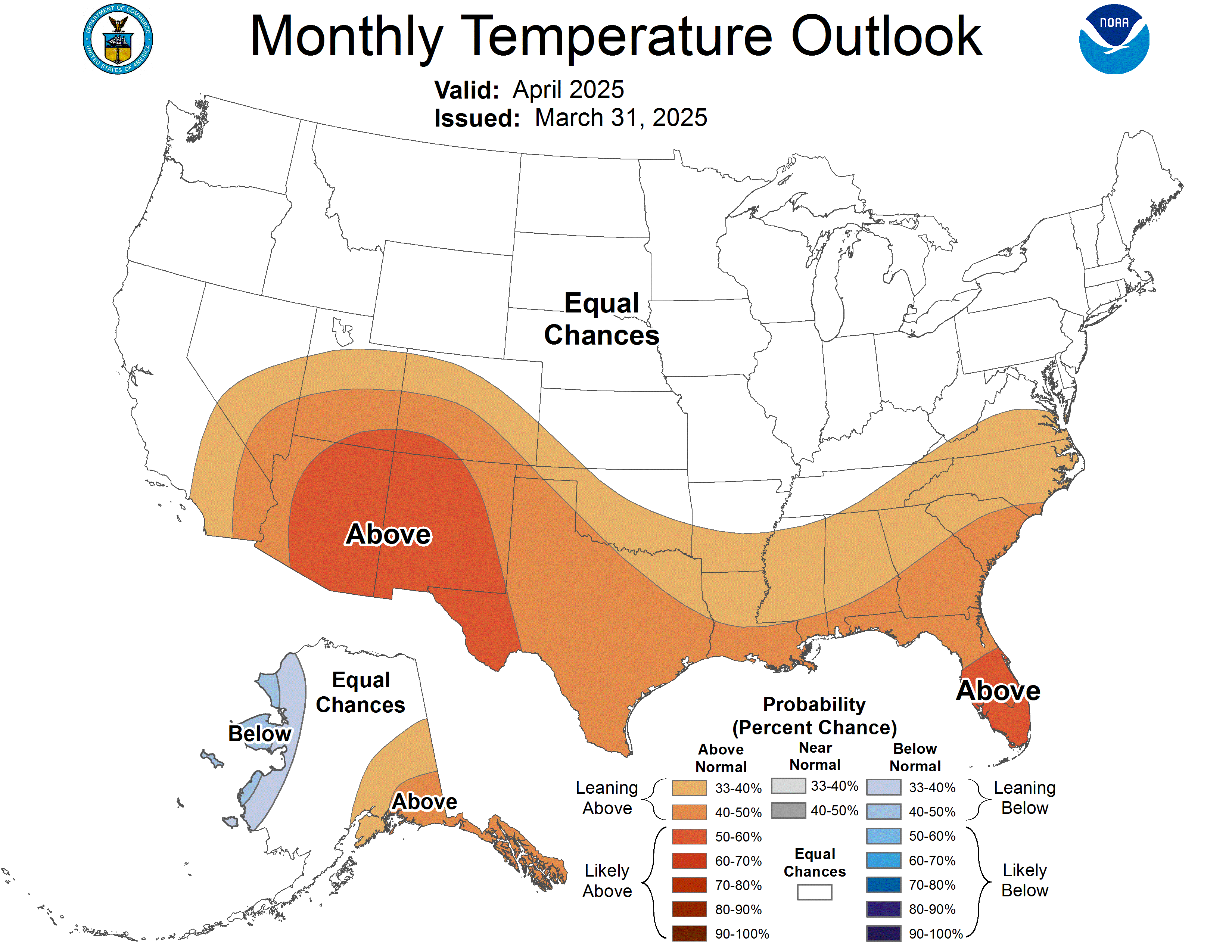 Meanwhile, the drought situation continues to improve here over NWFL and we may see more rain this coming month with above average rainfall anticipated as well.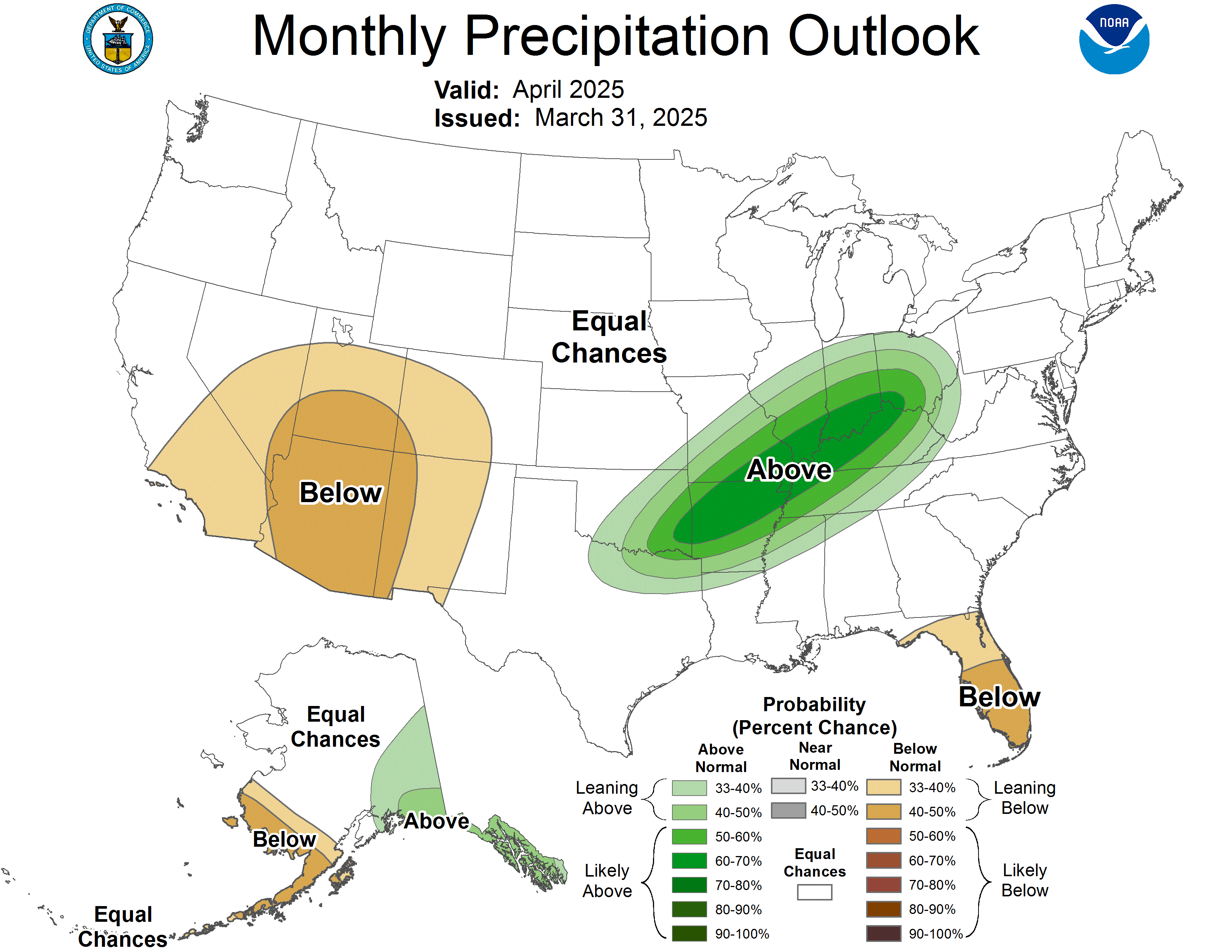 If the rest of the month is like my forecast for the rest of this week is any indication... this April outlook may be right on!
As always, thanks for checking out the weather blog and do not hesitate to contact me if you have any questions.
Sincerely,
Chris Smith
Chief Meteorologist, WJHG-TV
chris.smith@wjhg.com