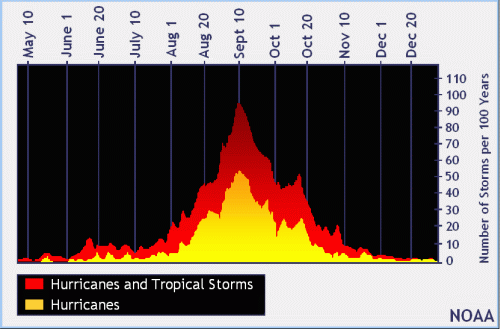 So far in the 2012 Hurricane season we have seen 13 named storms with 7 of those being hurricanes. Obviously the two big stories around here have been 'Debby' in June and 'Isaac' in August. Each having impacts here in the panhandle from heavy rain (Debby) to severe weather and erosion (Isaac). With the 13 named storms so far we are already ahead of the historical average of 12 named storms (over past 30 years) for an entire season!
As we look through the rest of the season we start looking anywhere in the Gulf, Caribbean, or Atlantic in September and then narrow our focus to the Caribbean and Gulf by later in October and November.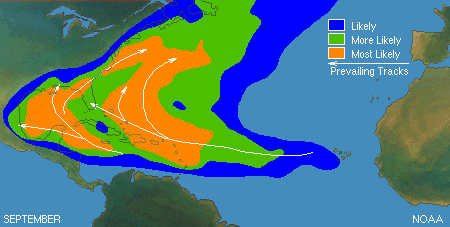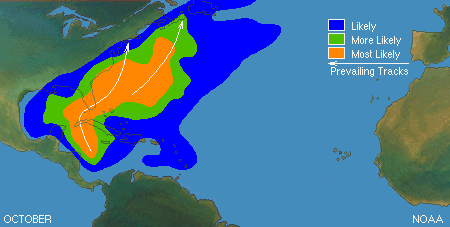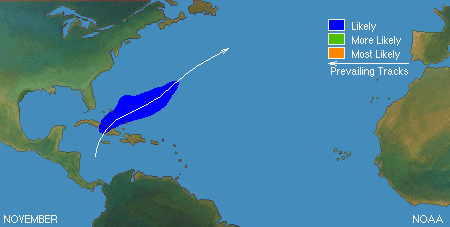 One of the reasons why we think the 2nd half will be quieter than the 1st half is because El Nino is developing the in equatorial Pacific. That typically creates a less conducive environment for tropical cyclones in the Atlantic. The below chart illustrates various models all showing El Nino developing. El Nino also typically means cooler and wetter weather for the panhandle. Something else to look at for our upcoming winter forecast.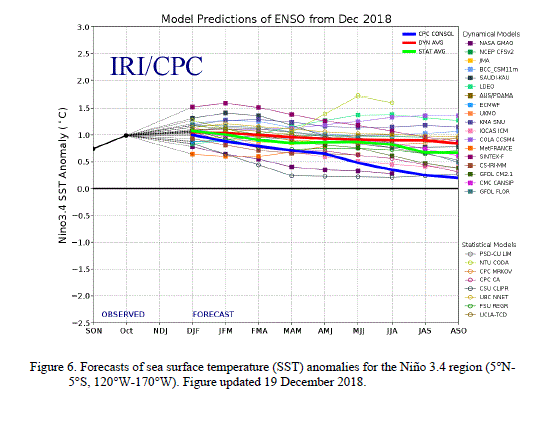 No matter what the forecast... it only takes 1 storm to have a very bad hurricane season. Hopefully with our two close calls you and your family have your hurricane plan/kit together. We post all sorts of information on our website at wjhg.com/weather/tropics. For now the tropics are active with Leslie, Michael, and soon to be Nadine in the Atlantic, but a persistent east coast trough will turn them out to sea before reaching the United States.
Chris Smith
Chief Meteorologist, WJHG-TV
chris.smith@wjhg.com