This morning I looked in my rain gauge as the rain poured down and I found another 1.86" in my rain gauge. This is after recent rainfall events at my house of 1.51", 2.28" , and 3.14" this month alone!
I decided to look back at how 2014 is stacking up and so far at my house I have seen 27.98". A CoCoRaHS gauge in Washington County has gotten 31.72", and one in Jackson Co. near Alford has received 30.33". Average rainfall to this point is just 20.58".
A lot of the road issues we have seen as of late have been over rural parts of Walton, Washington, and Jackson Counties. The above map shows that is the area that is running 6-12" above average so far this year.
As I mentioned early I have gotten 9.46" of rain so far this month. That is more than double the 4.23" we see in an average April.
As a side note... this recent burst of rain puts the total at my house starting 1/1/13-today to 120"!
Now, the question remains... what can we expect as we head toward the coming Summer season. As of now the Summer is forecast to be near average which would be welcome relief from the persistent rain from both farmers and tourists.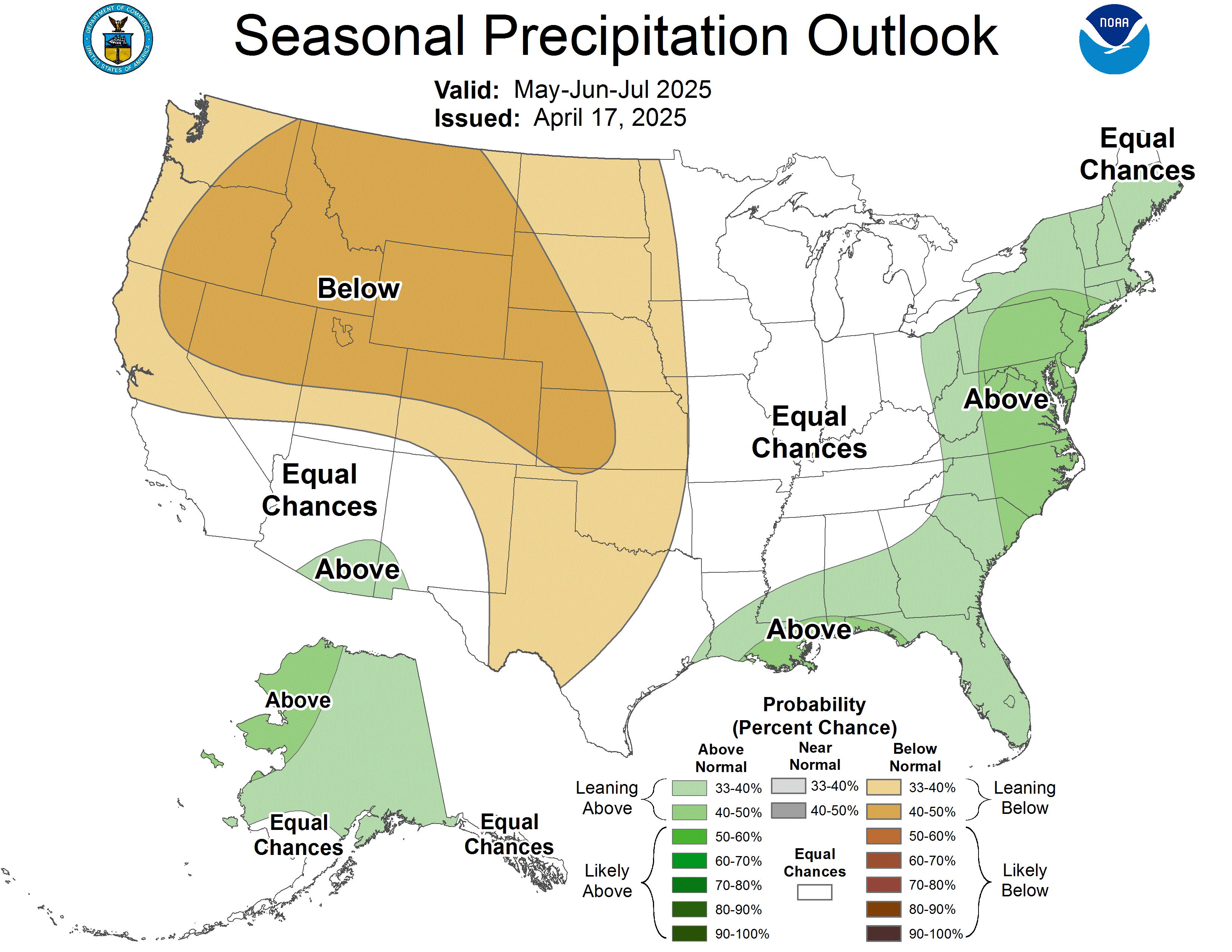 As we move into the Fall/Winter season though we may see the wet weather return asEl Nino is forecast to develop. El Nino usually means an active southern jet stream which means unsettled/wet weather. If there is good news though El Nino usually inhibits hurricane season so at least we have that.
In the mean time once we get through the next 24hrs the weather will slowly improve with sunshine and drier weather returning for the weekend.
Anyway, I will get into the 2014 hurricane outlook in my next blog entry later this week or early next week.
If you ever have any questions please do not hesitate to contact me. We are here to serve you.
Sincerely,
Chris Smith
Chief Meteorologist, WJHG-TV
chris.smith@wjhg.com