We are on the downward slide of what has been a pretty hurricane season, but that does not mean we are done! 15 Named storms so far and next on deck is Patty.
Don't forget that even in October and November NWFL can be impacted by storms. Opal of course was 17 years ago last week and Kate was at the end of November of 1985.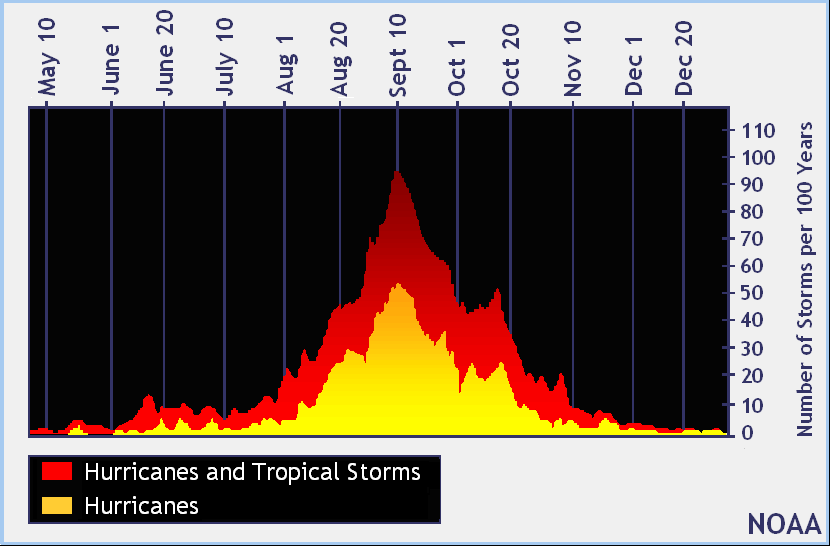 While 2 waves currently over the Atlantic have 'some' potential for development currently I am expecting for maybe 1-2 named storms before the end of the month. We are heading into a more favorable regime for tropical systems to develop. It is something called the Madden-Julian Oscillation.
In the above model plot on the left you can see it is forecast to move from the Pacific into the Atlantic basin. This period of enhanced precipitation often leads to a favorable environment for tropical systems. It typically starts in the Indian Ocean and slowly travels into the Pacific... sometimes making it into the Atlantic.
As is always the case... just because a storm forms does not mean it will hit land. Still, we need to keep a weather eye and always have a hurricane action plan.
Stay tuned and of course we will keep you posted with the very latest. On our website, our newscasts, and of course Facebook and Twitter.
--Chris Smith
Chief Meteorologist, WJHG-TV
chris.smith@wjhg.com