During the month of February we saw record amounts of rainfall over NWFL. According to the legend on the above map we saw between 10-20" over NWFL, SEAL, and SWGA!
That decreased our drought situation from Moderate to Severe...
Down to No Drought/Abnormally Dry.
Of course with rivers running high and the light of spring at the end of the Winter tunnel everyone wants to know what we can expect during the month of March.
As it shapes up now March looks to be cool for the 1st half, but the second half should be warm enough to keep us close to average. Rain is also expected to be close to average.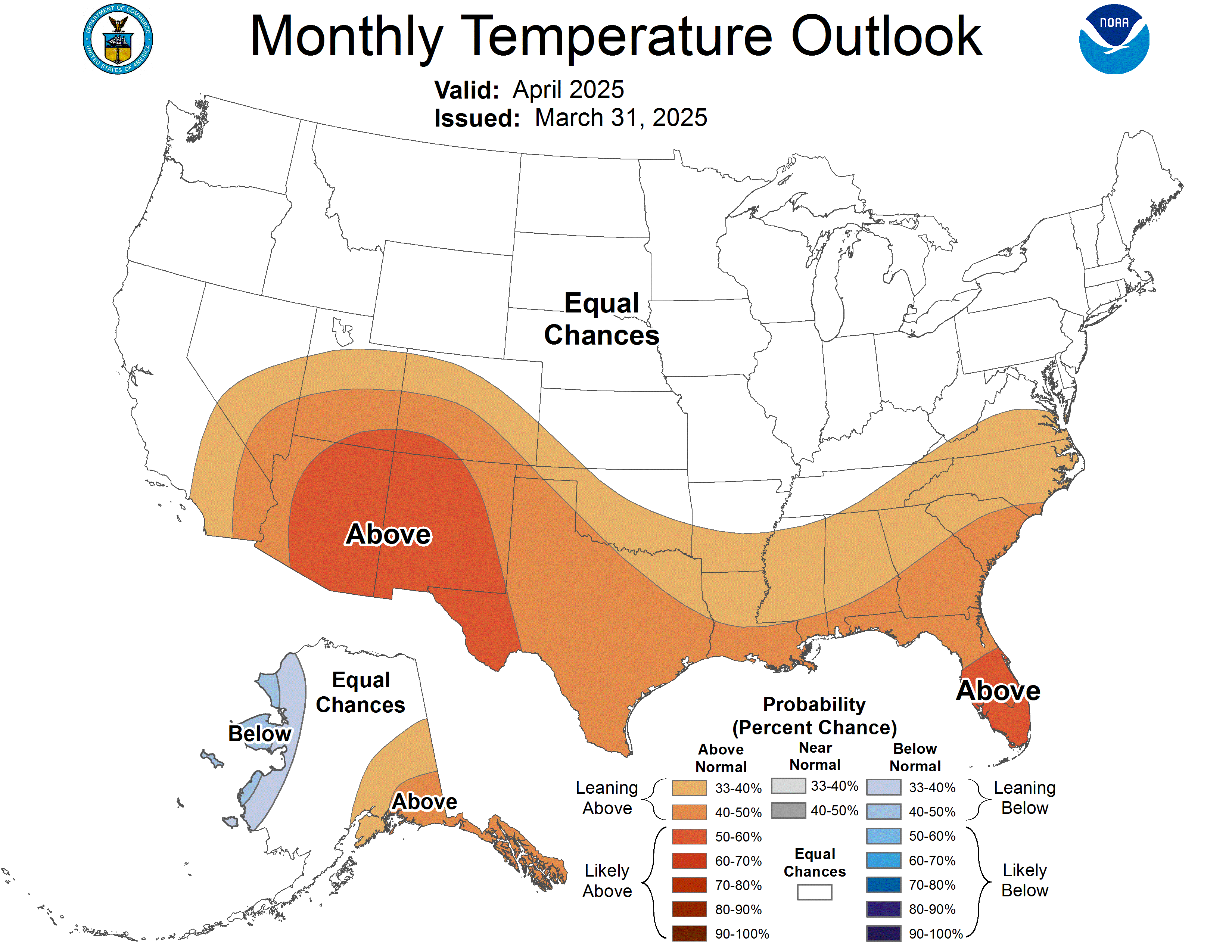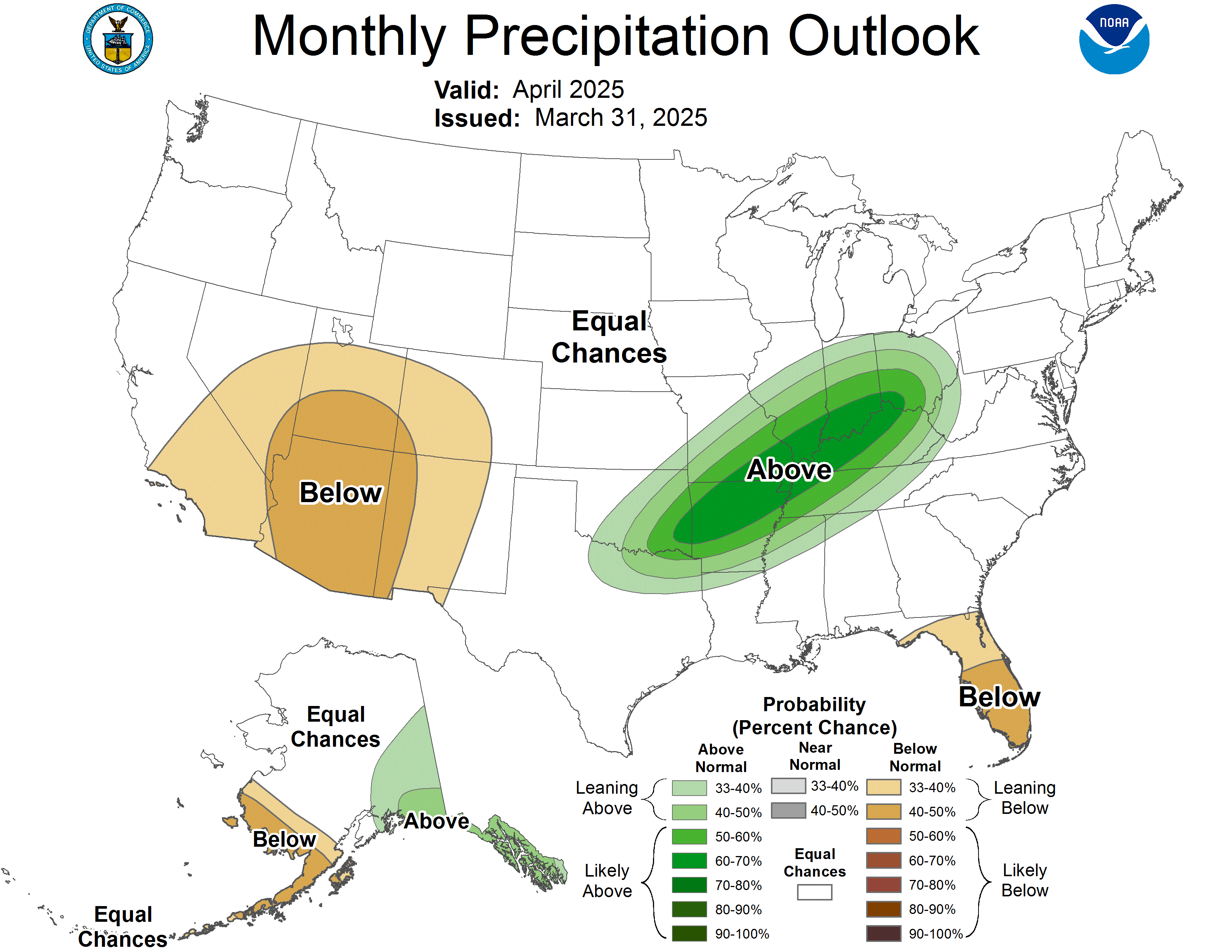 At the beginning of March we typically average 69º for a high and 46º for a low. Meanwhile at the end of the month we average 74º and 54º. Also, we average 5.63" in a typical month.
The good news is the rivers are now going down and we got some very benficial rain. No major events are on the horizon. But stay tuned... you never know when Mother Nature will throw us a curveball!
--Chris Smith
Chief Meteorologist, WJHG-TV
chris.smith@wjhg.com