It has been well below average over the past few months. It almost seemed like once Winter ended on the calendar... mother nature kicked it into high gear!
In May so far (1st-7th) we have averaged just 72 for the high and 56 for the low. It is not just here... there has been snow as far south as Arkansas this month!
As you can see by the below graph... we should be averaging in the low 80s for highs at the beginning of May. We have done that just once... on May 2nd.
According to the Climate Prediction Center the cool start to May should not come as a surprise.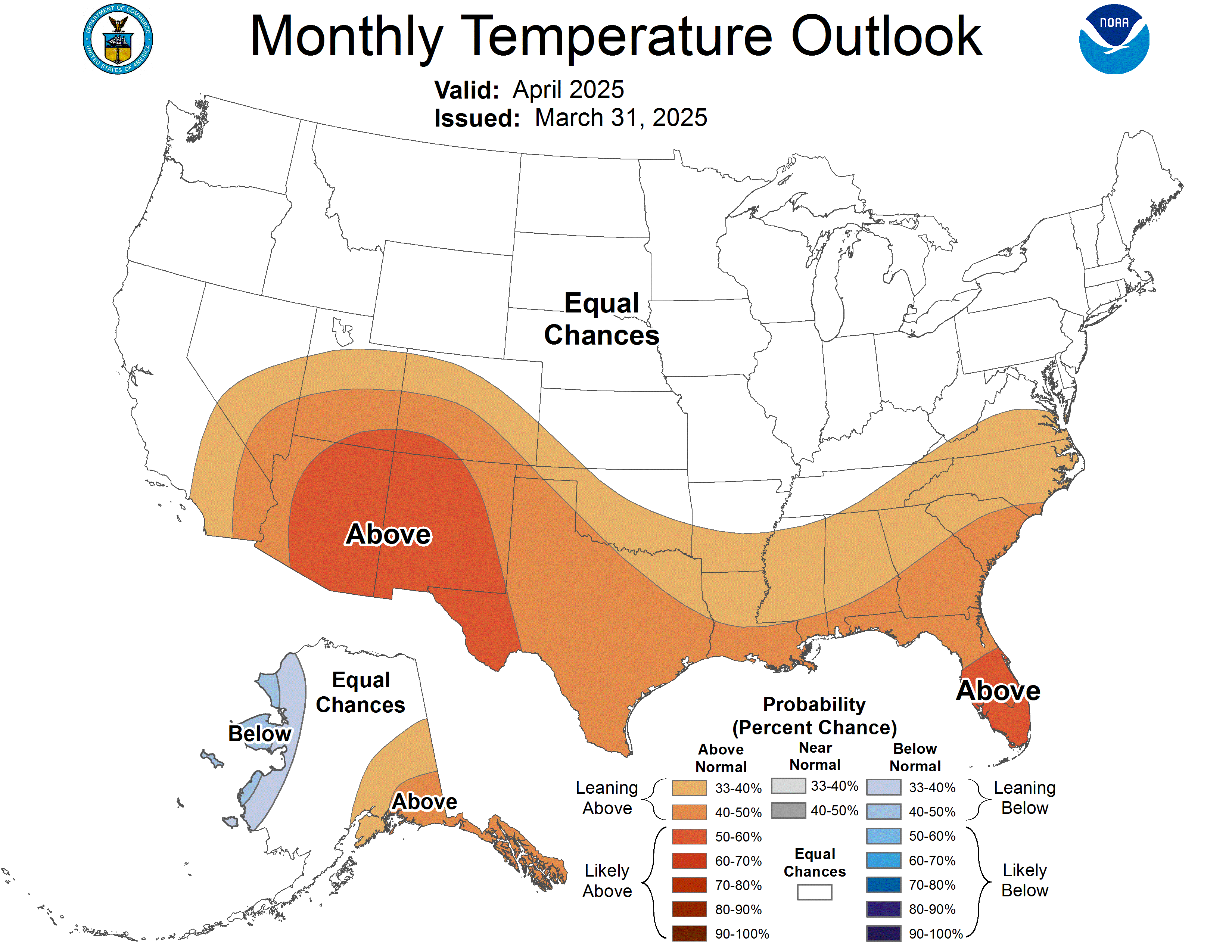 Rainfall over our area this year has been pretty much average to well above average according to doppler estimates.
And the rainfall forecast from the Climate Prediction Center for May is predicted to be above average as well.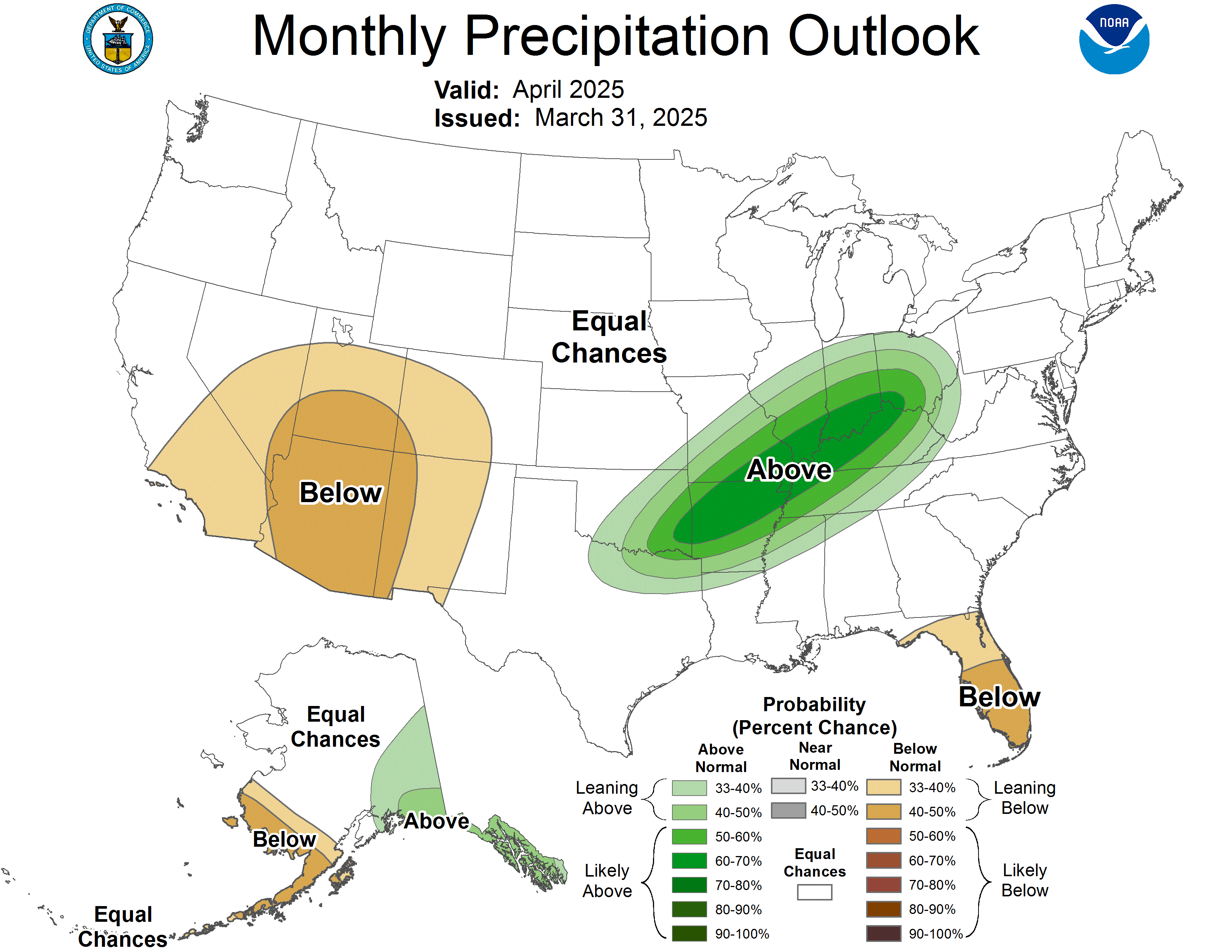 Because of all this rainfall our drought situation continues to remain good over Northwest Florida.
Of course we are just 25 days from the start of hurricane season and also our wet summer season which is good news for our farmers hopefully.
Speaking of hurricane season we want to get you and your family ready and keep them safe so this month we are programming weather radios at Publix every Thursday. The 1st two weeks we were on Back Back @ Breakfast Point and 23rd Street. This Thursday, May 9th we will be on Thomas Drive and on the 16th we will be in Lynn Haven. We will be at both stores from 4:30-6:30. The radios are $29 and $39 and if you buy it we will program it!
I hope to see you out there!
Sincerely,
Chris Smith
Chief Meteorologist, WJHG-TV
chris.smith@wjhg.com