The biggest tourism week of the year is almost upon us and it seems as though the rain Gods might be laughing at us with unseasonably wet weather forecast over the week ahead.
Model indications call for wetter than average conditions over NWFL starting this Saturday (6/29). As a matter a fact... a persistant trough over the eastern U.S. will create wet weather all up and down the east coast while out west they will swelter in record heat.
Right now the Hydrometeorological Prediction Center has 4-8" of rain predicted over the next week.
This is consistent with what the Climate Prediction Center is saying for the July 2-6 period... a 60% chance of above average precipitation over our area.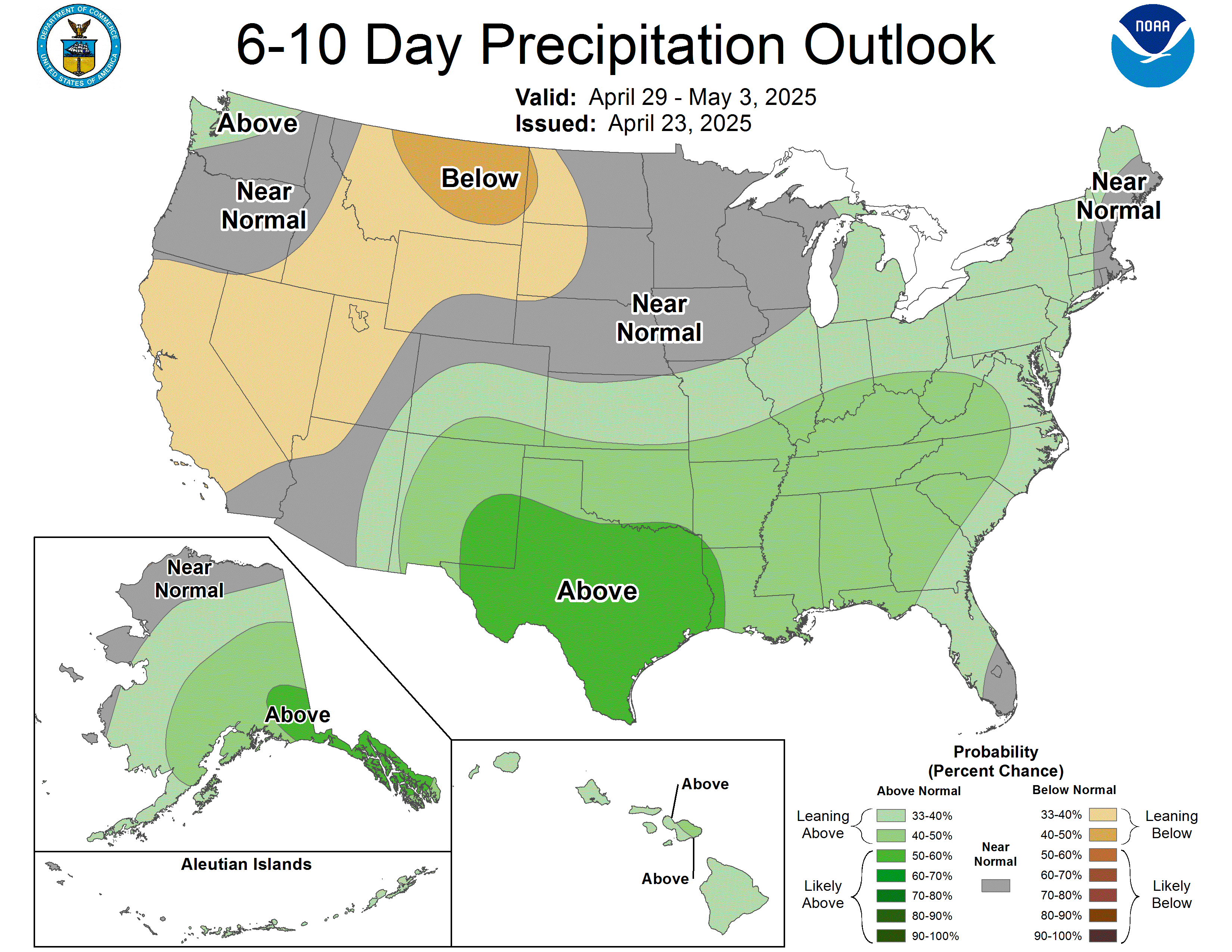 This wet weather will help alleviate a growing drought situation that really got going during the month of May when we saw much drier than average conditions.
June has been better with near average rainfall for much of us with 4-8".
In the end it is not time to panic when it comes to outdoor plans next week, but if the forecast verifies I might invest in an umbrella and have a plan 'B' each day.
As always do not hesitate to contact me with any questions you have. Thanks for watching!
Chris Smith
Chief Meteorologist, WJHG-TV
chris.smith@wjhg.com