Exam shows sperm whale was malnourished when it beached on Shell Island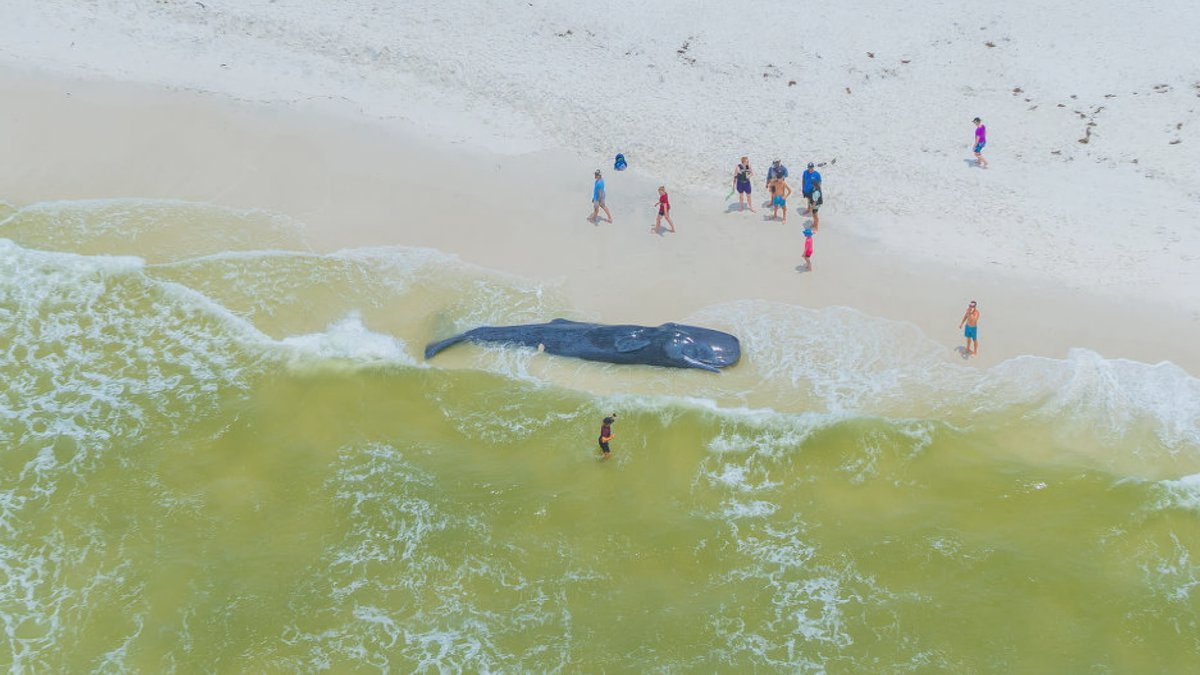 Updated: Jun. 10, 2021 at 10:50 AM CDT
PANAMA CITY BEACH, Fla. (WJHG/WECP) - We're learning more about the death of a sperm whale that beached itself on Shell Island earlier this week.
According to Gulf World Marine Institute, the sperm whale stranded itself on the island Sunday around 6 p.m. The animal died overnight before responders with Gulf World Marine Institute were able to respond Monday morning. The whale was towed to a secure location on Tyndall Air Force Base about six miles away later on that day.
They say Tuesday a full necropsy, or post-death examination, was performed to learn more about why the animal beached itself.
They say the whale was female and about 29 feet long. They say the whale was dehydrated and appeared to have not fed recently, both indicating malnourishment. They say this would have made the whale very weak, and did contribute to the stranding.
Officials say they weren't able to determine the reason for the whale's condition, but samples from the whale have been sent to other labs for analyses. These types of tests can take weeks to months for results to come back.
The whale was towed offshore Wednesday.
Experts say sperm whale strandings in the Gulf of Mexico are rare and each event is unique. They say this is an important opportunity to learn more about this endangered species and the health of their population.
Copyright 2021 WJHG. All rights reserved.