One arrested after shoving Jackson County deputy and then fleeing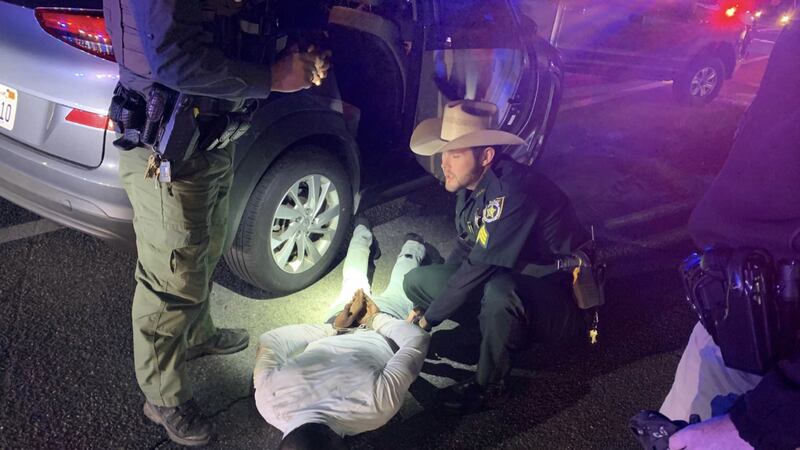 Published: Nov. 18, 2022 at 10:24 PM CST
|
Updated: Nov. 19, 2022 at 9:08 PM CST
JACKSON COUNTY, Fla. (WJHG/WECP) - An Orlando man has been arrested after allegedly shoving a deputy and then fleeing.
Jackson County Sheriff's deputies said Friday around 7 p.m., they pulled over a car on Interstate 10, east of Marianna. Deputies said during the stop, the driver, Claude Lawrence Ballard III, shoved the deputy, closed the door, and sped away.
Authorities said Ballard stopped driving near Grand Ridge and fled on foot.
The Jackson County Sheriff's Office K-9 Tracking Unit tracked him down to a hotel on Highway 69 near I-10. While the K-9s were searching near the hotel, deputies said they saw the suspect get into a car with two other people.
They said they pulled the car over and arrested Ballard,
Ballard is being charged with Battery on a Law Enforcement Officer, Fleeing and Attempting to Elude, and Felon in Possession of a Firearm. Authorities said more charges may be added as the investigation continues.
Copyright 2022 WJHG. All rights reserved.