PCB Police needs your help to spread Christmas joy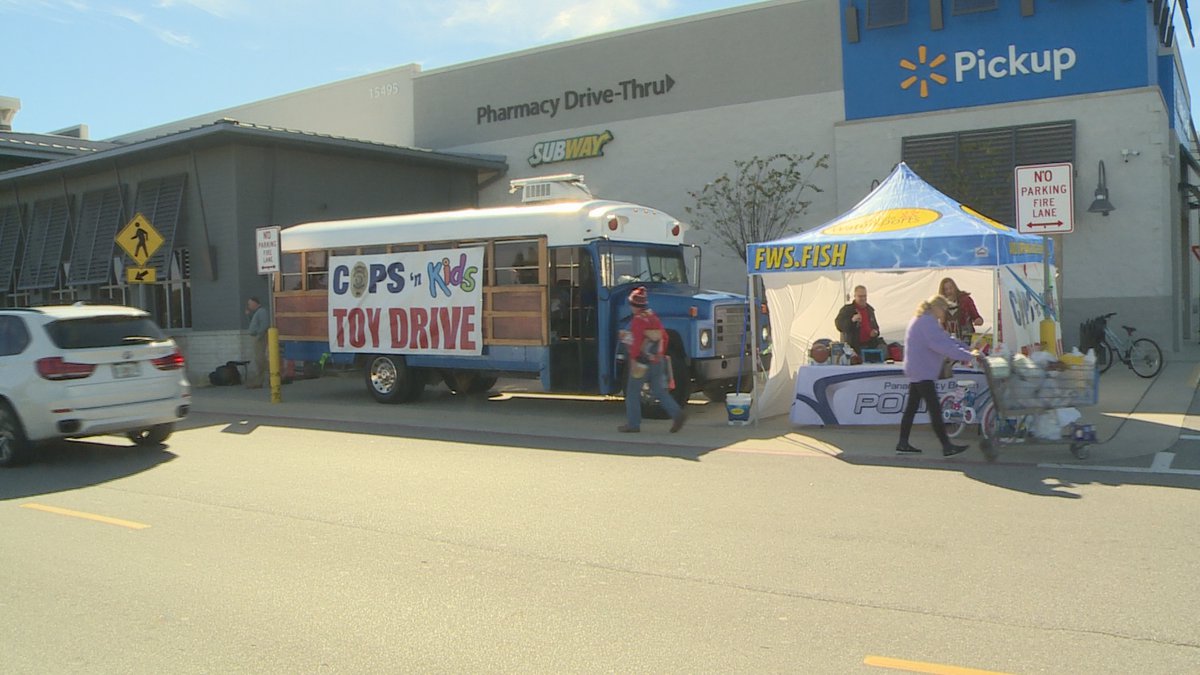 Published: Dec. 1, 2022 at 11:00 PM CST
PANAMA CITY, Fla. (WJHG/WECP) - The annual Cops 'n Kids Toy Drive, put on by the Panama City Beach Police Department, is back.
The department is asking for you help with toy and monetary donations to bring a smile to the faces of kids in the area.
After collecting toys, each year the officers take the toys and a food basket to each selected home. Lt. Tommy Anderson says it's seeing the joy on kid's faces that makes it all worth it.
"To see the excitement in their eyes, if they're home when we deliver them," Lt. Anderson said. "That means the world to us. This was started years ago by other administrations. Our Chief Talamantez took over a year and a half ago or something. It's very important to him, it's very important to all of us that we continue this tradition to help the youth and families in general in this community."
Those volunteering to help say giving back to the community is important.
Anyone wishing to help out can find the toy drive buses at the Walmart on front beach road and the Walmart near Pier Park. The buses will be parked there today until 9 p.m. and all day tomorrow from 9 a.m. until 9 p.m.
After tomorrow, people can drop off donations at the Panama City Beach Police Department located on 17115 Panama City Beach Pkwy, Panama City Beach, Florida.
For more information about the event and how to give, you can visit the department's Facebook page.
Copyright 2022 WJHG. All rights reserved.