Bay County crash involving school bus kills truck driver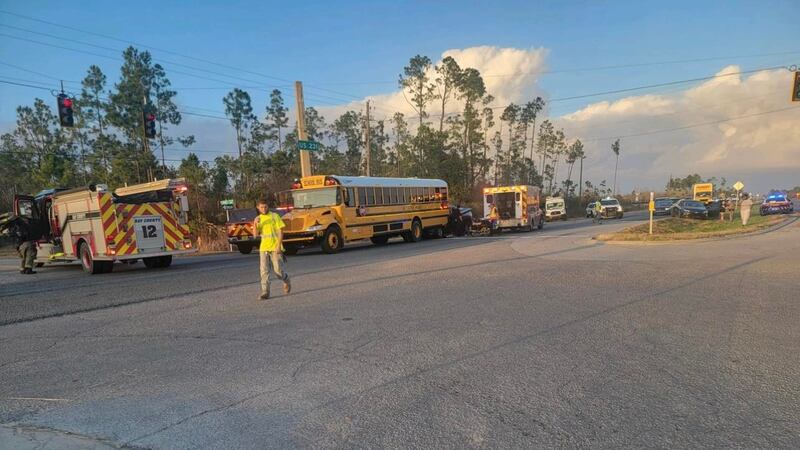 Published: Jan. 17, 2023 at 7:55 PM CST
BAY COUNTY, Fla. (WJHG/WECP) - A Florida man was killed after a crash involving a Bay District Schools' school bus on Hwy. 231, according to Florida Highway Patrol.
In an FHP news release, troopers say a truck was traveling south on Hwy. 231 near Penny Road. That's when the truck hit the back of a school bus that was at a complete stop on Hwy. 231.
The driver of the truck was pronounced dead after being transported to the hospital. Troopers identified him as a 66-year-old man from St. Augustine, Fl. FHP said the driver of the school bus had minor injuries. No students were on the bus at the time of the crash.
Bay County EMS, Bay County Fire and Rescue and the Bay County Sheriff's Office assisted at the scene.
We'll update you as we get more information.
Copyright 2023 WJHG. All rights reserved.