Bus aide charged for child abuse
Okaloosa County School district makes statement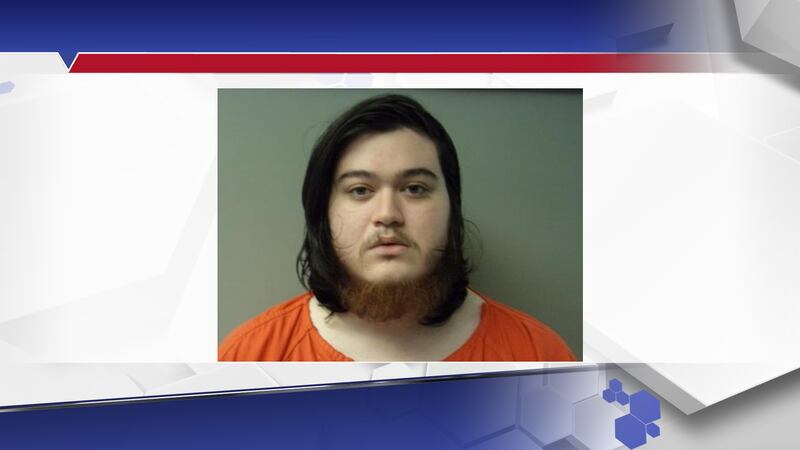 Published: Jan. 25, 2023 at 1:02 PM CST
OKALOOSA COUNTY, Fla. (WJHG/WECP) - A school bus aide is in custody after deputies say he used inappropriate force when dealing with a student.
Officials say an investigation started in November of last year after the child's grandmother reported reddish-blue marks underneath the victim's armpit and eye after his bus ride home on Nov. 1.
Investigators say bus video showed the child secured in a harness he had for his protection and having a behavioral issue on the bus.
The aide, identified as 22-year-old John Paul Martinez, allegedly restrained the child by forcefully grabbing his limbs, telling him to bite himself, and pulling on him while he was still secured in his harness.
OCSO say the child was interviewed with the assistance of his teacher, and he told deputies the aide was mean to him, made him cry, and hurt his back.
Okaloosa County Sheriff's Office arrested Martinez on Tuesday, and he allegedly admitted his action were excessive and he had other options he could have taken.
He was charged with child abuse without great bodily harm.
Okaloosa County School District Superintendent Marcus Chambers sent out a statement on Wednesday afternoon, saying in part:
"The behavior alleged in this incident is absolutely unacceptable and does not represent the high standards of conduct that our hard-working employees uphold each and every day. Student safety will always be my number one priority. In situations where we fail to meet the standards we've set, individuals will be held accountable. We greatly appreciate the Sheriff's Office for their work in this situation and truly value the partnership we have with them."
We'll continue to update this story as more information becomes available.
Copyright 2023 WJHG. All rights reserved.