Former Lynn Haven Mayor pleads guilty in corruption case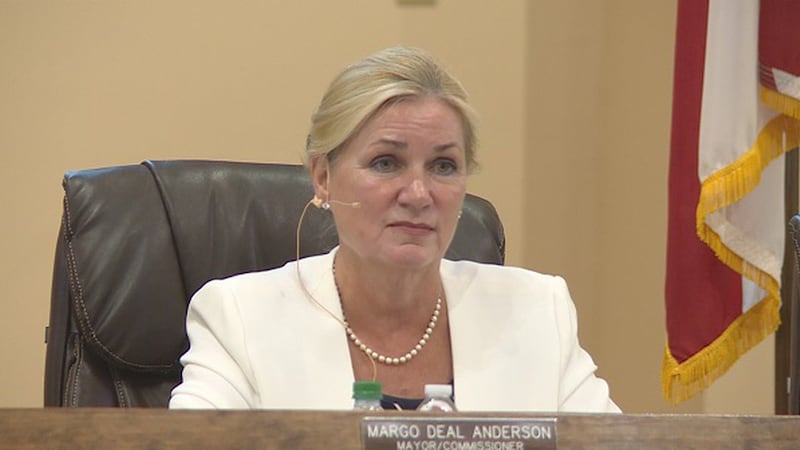 Published: Feb. 16, 2023 at 7:56 PM CST
TALLAHASSEE, Fla. (WJHG/WECP) - Former Lynn Haven Margo Anderson pleaded guilty Thursday during a plea hearing in Tallahassee. Anderson was facing one count of lying to the FBI.
Anderson initially faced 64 charges, which were later reduced to two. Then after a plea deal announced earlier this week Anderson was faced with just one charge. The corruption case centered on alleged misuse of Hurricane Michael cleanup and recovery funds.
Anderson's sentencing is scheduled for May 5. Those close to the case said Anderson could face 6 months or less in prison.
NewsChannel 7 has reached out to Anderson's attorney for more information, but haven't heard back.
James Finch, the second defendant in the corruption case, is set to have a hearing Friday afternoon. His court date for the case is set for later this month.
Copyright 2023 WJHG. All rights reserved.