Mosley Baseball Coach hit with stiff penalty by the FHSAA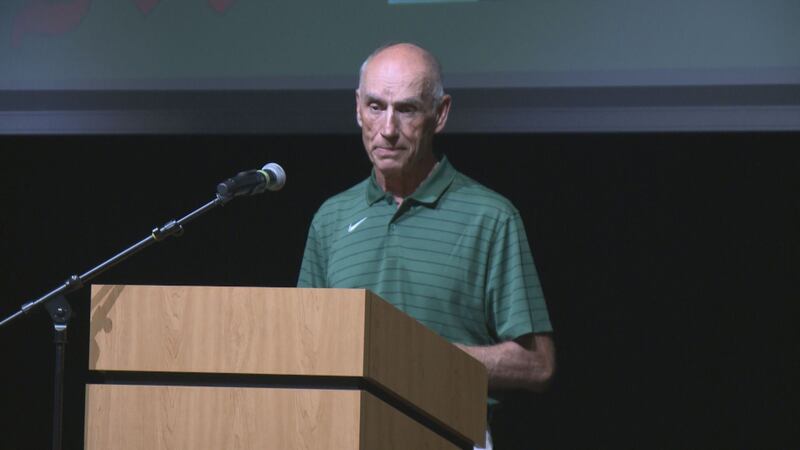 Published: Mar. 15, 2023 at 6:06 PM CDT
PANAMA CITY, Fla. (WJHG/WECP) - There's big news coming out of the Mosley High School baseball program.
Mosley Athletic Director Doug Lee sent out an email Wednesday afternoon stating Bobby Howard, who's in his first season as Mosley's head coach, has been fined $500 and suspended for 12 months by the FHSAA, in the wake of a self-reported "pitch count" violation during a couple of games Mosley played at a tourney in Auburn, Alabama this week.
The coach admits to pitching a pitcher twice in three days, going against the rules for necessary rest between those appearances.
After posting that suspension on social media, we heard from a local fan who told us, based on the pitch count on Game Changer, the app that covers high school ball, including pitch counts, there may have been another violation of the pitch count rules by Coach Howard.
In speaking with Coach Lee I asked him about that, and after looking into it, he says it appears indeed another violation may have occurred Saturday, with a 16-year-old pitcher tossing 103 pitches, 8 more than allowed in one game.
That may complicate the appeal Mosley was planning. Coach Lee telling me he's going to self-report the second violation if it's accurate and they will move on from there.
The A.D. tells us Assistant Coach Matt Aldrich will lead the team as interim head coach for now.
Mosley is 9-4 and playing Wednesday night on the road at Washington over in Pensacola as part of the Aggies Classic.
Copyright 2023 WJHG. All rights reserved.