Traffic stop ends in drug and gun arrest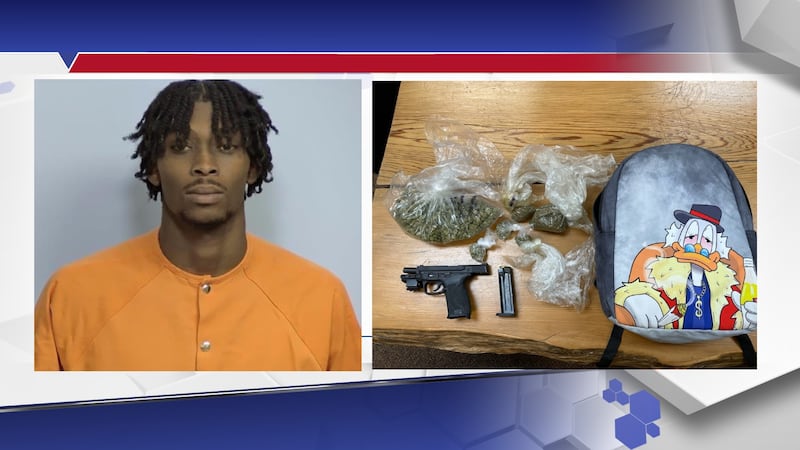 Published: Mar. 20, 2023 at 6:58 PM CDT
WALTON COUNTY, Fla. (WJHG/WECP) - A man is in custody after deputies say they found illegal substances and a gun in his car.
On Monday, Walton County Sheriff's Office pulled over a black Tesla SUV on 30A after they observed the vehicle going over 65-mph in a 25-mph zone.
Officials say once they stopped the car, the responding deputy immediately smelled marijuana as he approached, and asked the passengers if there were drugs in the car.
The driver then allegedly picked up marijuana from the floorboard. Once the vehicle was searched, deputies say a backpack was found with 285 grams of marijuana, a stolen Smith and Wesson pistol out of Atlanta, a Clayton State University ID and a FedEx pay stub belonging to 19-year-old Carlos Graves.
The Tesla was reportedly rented by another passenger in the vehicle.
Graves was arrested and charged for possession of a weapon in the commission of a felony, intent to sell marijuana, and dealing in stolen property.
He was transported to Walton County Jail.
Copyright 2023 WJHG. All rights reserved.