Principal resigns in Fla. amid parent complaints over art lesson with image of Michelangelo's 'David'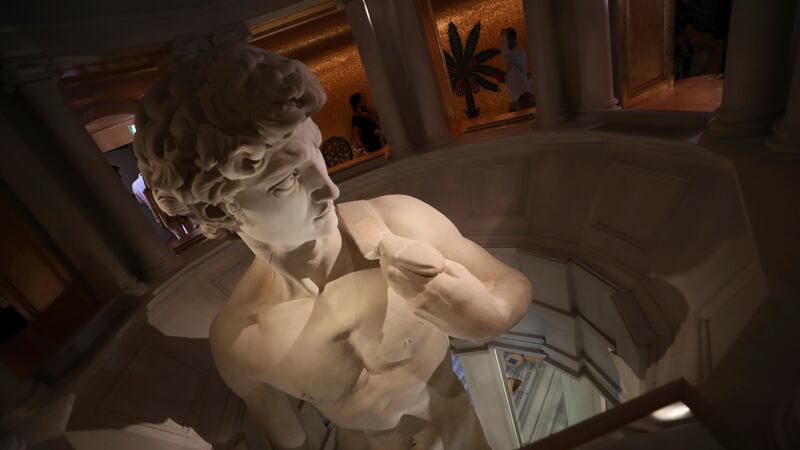 Published: Mar. 24, 2023 at 12:03 PM CDT
TALLAHASSEE, Fla. (WCTV/Gray News) - The former principal for a Tallahassee charter school resigned after what she called a "series of miscommunications" regarding a sixth grade art class lesson that included an image of Michelangelo's 'David.' The situation drew several complaints from parents, and has launched debate over the school's policies.
Tallahassee Classical School confirmed to WCTV the art lesson took place last Friday, and several parents reached out to express concerns that same day.
Board Chair Barney Bishop confirmed that as part of an emergency meeting a few days later on Monday, former principal Hope Carrasquilla was given an ultimatum to either resign or be terminated.
"She is an at will employee," Bishop said. "Just like any of our other teachers at the school."
Bishop said accepting Carrasquilla's resignation was not solely because of what happened in the classroom, but would not say why he asked for her resignation at the advice of the school's employment lawyer.
Carrasquilla also confirmed two choices were given, and she said that in the meeting with the board it was conveyed to her "it wasn't one specific thing" that lead to the decision.
"Over time he didn't like the way I did, or didn't do, certain things," Carrasquilla said. "I was a new principal in the beginning of the year. I didn't know."
While it's not clear what other factors were considered in the disciplinary move, the Renaissance sculpture's part in it all has quickly picked up attention.
"Parents have left public schools because they don't like what's being taught in those schools. Those parents come to our school because it's a chose that they make," Bishop said.
Bishop did not clarify how many parental complaints were lodged following the lesson but said that no advanced notice of the lesson plan where the picture of the statue would be shown to the class was given to parents.
According to a rule passed in February, the school's teachers are required to give parents a two-week, and one-week advanced notice of specific pictures, words and topics that would be discussed in a class. The school said this allows parents to decide whether to let their children participate or be given an alternative assignment.
Carrasquilla said a letter should have been sent out, but also told WCTV she believed only three parents complained.
"One parent, she was so upset, she was the one who said it was pornographic and shouldn't happen," Carrasquilla said. "The other two, as soon as the art teacher and I called them, were appreciative and said they wished we had sent out the letter. Unfortunately that didn't end the situation."
Carrasquilla also noted the lesson was part of an existing Hillsdale College curriculum. According to Tallahassee Classical School's website, it "joined the Barney Charter School Initiative, an outreach of Hillsdale College" in 2017. Hillsdale College lists Tallahassee Classical School as a curriculum school on its website.
Bishop argues parents have been notified in the past, and the same thing should have happened per the rules.
"Parents were entitled to advanced notice whenever we teach a controversial issue," Bishop said. "This was done last year. A letter was sent out in advance. But a letter was not sent out in advance this year, but again that's not the reason she was asked to resign."
Carrasquilla said the move was a shock and disappointment to some of her colleagues and many of the parents.
"People were out, one, spring break so it was in a way that wasn't publicly known," Carrasquilla said. "So they were upset: 'Why is it happening? Why is it happening in this way? Why does it need to happen right now?' It's the last 6 weeks of school those are just questions that haven't been answered."
Carrasquilla said the art teacher who gave the lesson was required to write an apology letter to parents but received no disciplinary action from the board. WCTV asked Bishop whether the teacher would face any disciplinary action, and he said the decision would be up to the new principal.
Copyright 2023 WCTV via Gray Media Group, Inc. All rights reserved.