Cash, drugs, and guns: seizure leads to four arrests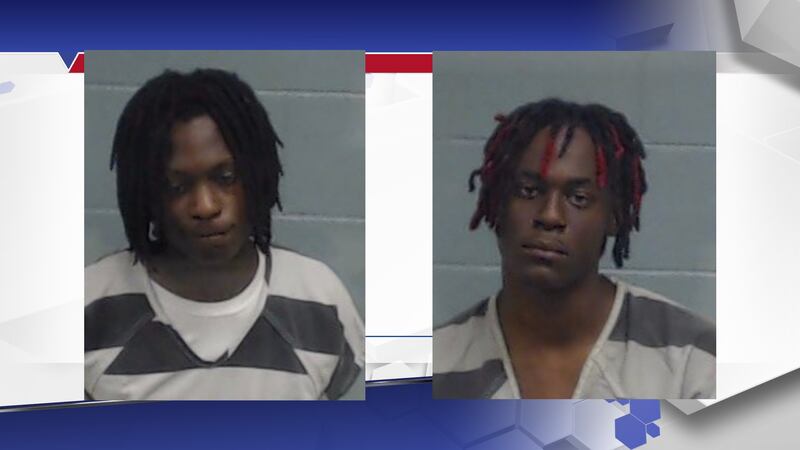 Published: Mar. 28, 2023 at 12:48 PM CDT
WASHINGTON COUNTY, Fla. (WJHG/WECP) - Deputies arrested four individuals after a traffic stop led to a large seizure of money, drugs, and firearms.
On Monday after 9 p.m., deputies with Washington County Sheriff's Office say they stopped a vehicle at the intersection of State Road 79 and Douglas Ferry Road.
During the stop, officials say they spoke to the driver, identified as 19-year-old JaTavious Deontae Hicks, who told them they were going to Panama City. While talking to Hicks, an odor of narcotics was allegedly coming from inside the car.
Deputies asked Hicks and the three passengers to exit the vehicle, and then began a search. WCSO officials say they discovered over 4 ounces of marijuana, $7,500 in cash, and two handguns.
All four were arrested and transported to Washington County Jail.
Hicks and a passenger in the vehicle, 18-year-old Jhordan D'Metrion Madden, are facing two counts of possession of a controlled substance without a prescription and possession of a weapon in the commission of a felony.
Two 17-year-old juveniles in the vehicle are also in custody on two counts possession of a controlled substance without a prescription.
Copyright 2023 WJHG. All rights reserved.