Crews battling wildfire in Calhoun County
Blaze started out as regulated burn before spreading
Published: May. 29, 2023 at 4:20 PM CDT
CALHOUN COUNTY, Fla. (WJHG/WECP) - As of 6:00 p.m., the fire has spread to 175 acres, and 40% contained.
Fire officials say the wet terrain and wind are making containment more difficult, but continue to urge that the fire is not a threat to the public at this time.
Roads are back open in Calhoun County but crews are keeping a close watch on the wildfire.
NewsChannel 7 talked with Calhoun County's Sheriff Kimbrel and he said deputies are helping move traffic along the road as firefighters are making fire lines and using other methods to contain the fire.
FFS has reported the blaze reached around 90 acres but and is 20% contained.
According to Sheriff Kimbrel, the fire started as a regulated burn that went out of control.
The fire has been going on since around 7 a.m.
According to the wildfire map on Florida Forest Services, as of 4:28 p.m. CDT, the blaze has reached 50 acres, and is 10% contained.
NewsChannel 7 is standing by to speak with authorities to confirm the status.
A wildfire has closed down Highway 20 from Clarkesville to Highway 231.
According to Sheriff Glenn Kimbrel with the Calhoun County Sheriff's Office, the current size of the wildfire is unknown.
Augie's World Campground RV Park has been evacuated.
Sheriff Kimbrel says the fire is continuously changing direction.
We'll continue to update the conditions as we learn more.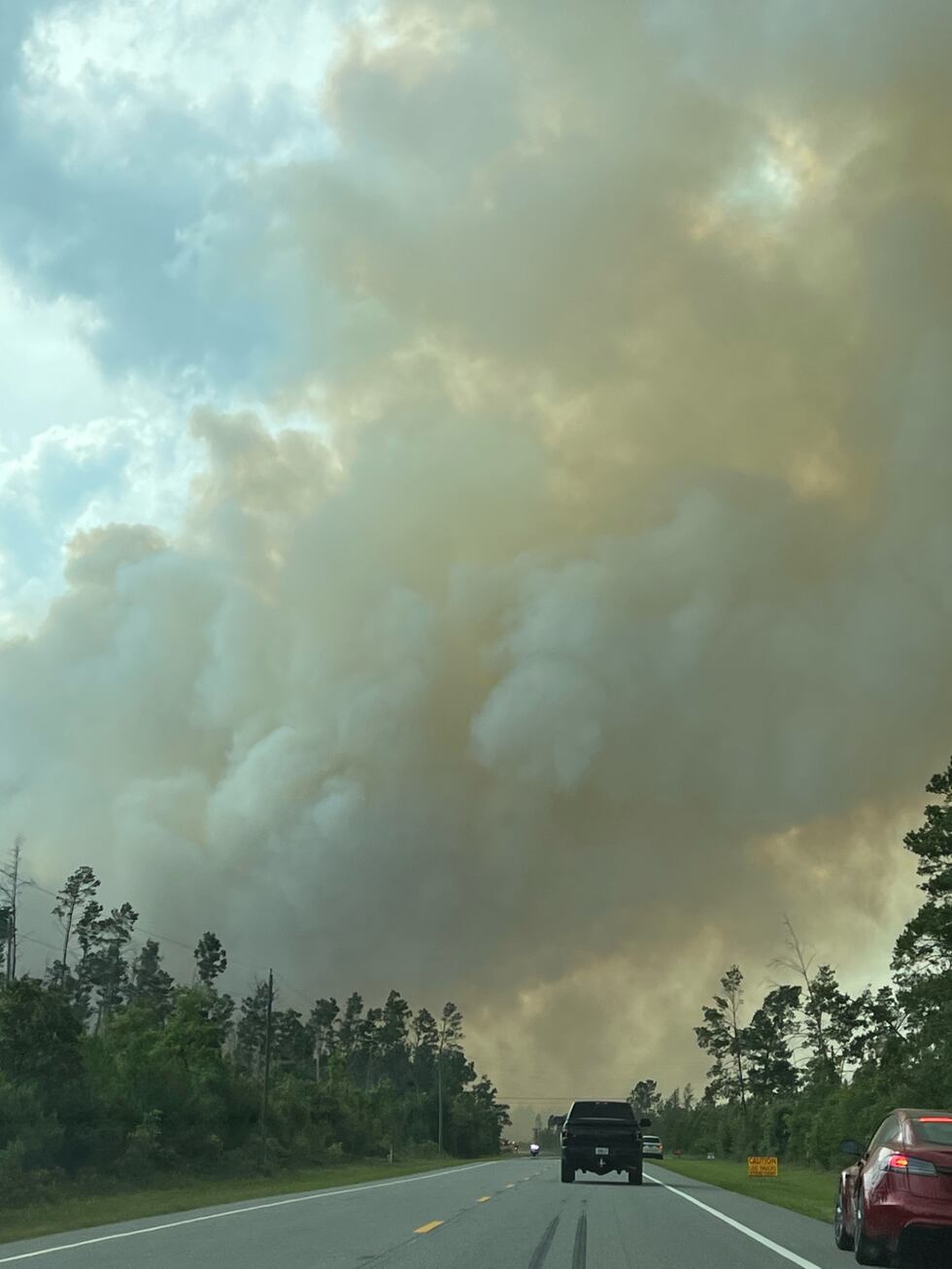 Copyright 2023 WJHG. All rights reserved.