Three arrested in string of burglaries in Bay County
16 car burglaries with several guns, electronics, cash, and prescription drugs taken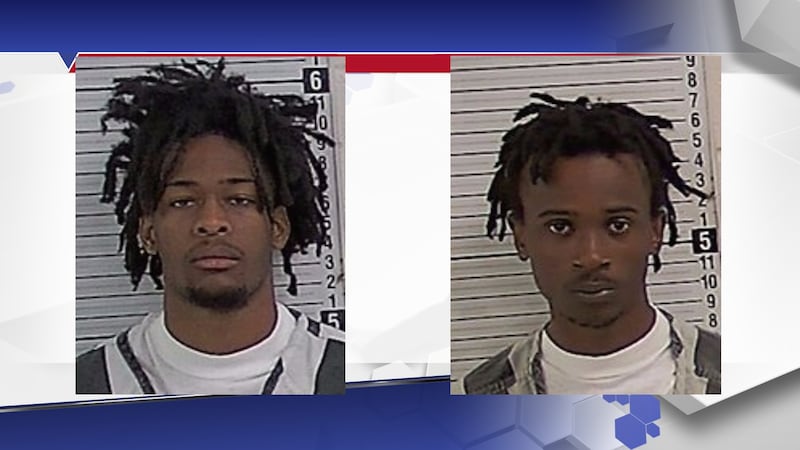 Published: May. 30, 2023 at 11:52 AM CDT
PANAMA CITY, Fla. (WJHG/WECP) - Three suspects have been arrested in connection to a string of 16 car burglaries and gun theft, according to Bay County authorities.
On May 24, three men were allegedly seen burglarizing several cars in the Callaway area.
Investigators with Panama City Police say they were working on five car burglaries in their jurisdiction a few nights before. Lynn Haven Police reported they had reports of six cars burglarized on the same night as the Callaway burglaries.
Authorities say multiple firearms, electronics, cash, and prescription drugs were taken.
LHPD and PCPD worked alongside Bay County Sheriff's Office, reportedly developed suspects, and were able to get a search warrant for a home in Panama City where the suspects lived.
The three agencies say they executed the search warrant, where two suspects were inside the home and taken into custody.
While searching the residence, stolen items from the sixteen car burglaries were allegedly found and recovered. Officials say one of the firearms stolen was during a Parker burglary in February 2023.
BCSO units say they were able to locate and arrest a third suspect shortly after the search warrant was completed.
La'Rhann Stucket, 19, Ladrius Anderson, 19, and a 15-year-old were charged on multiple counts of burglary, armed burglary, and multiple counts of grand theft of a firearm and theft.
Anyone with information in this case is asked to call authorities.
Copyright 2023 WJHG. All rights reserved.