Two arrested on multiple Walmart thefts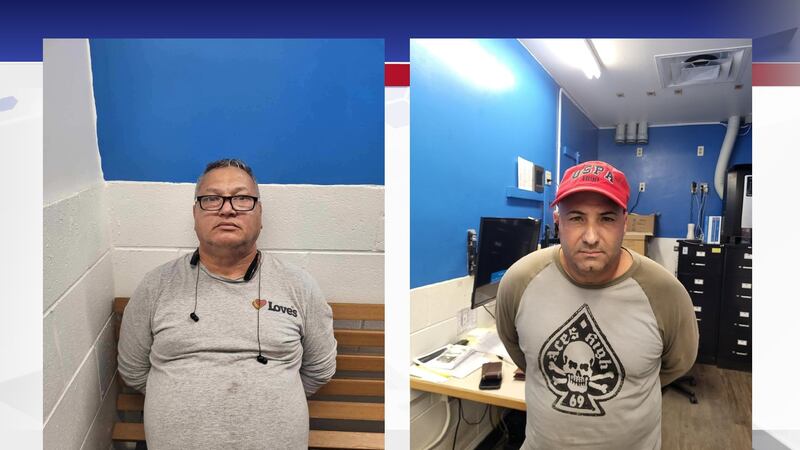 Published: Jul. 20, 2023 at 11:59 AM CDT
JACKSON COUNTY, Fla. (WJHG/WECP) - Two men are in custody after deputies say they stole from a local Walmart.
On Monday around 7:30 p.m., Jackson County Sheriff's Office says they responded to a theft in progress at the store.
Upon arrival, the alleged suspects, identified as Juan Hernandez and Yuniel Leon Palacio, ran from deputies in the parking lot and were quickly caught.
Officials say they learned Hernandez was a repeat shoplifting offender at Walmart, and Palacio usually accompanied him.
According to JCSO, the two accounted for about 15 open theft cases and had stolen over $2,000 worth of merchandise.
Hernandez and Palacio were arrested and charged and are facing charges of an organized scheme to defraud or obtain property under $20,000.
Copyright 2023 WJHG. All rights reserved.