Marquis McCloud's charge that he killed pregnant teen sent to grand jury
Anastasia Gilley, 19, vanished from Jackson County on May 3. Officers discovered her body in a duty field in Dothan, Alabama, one week later.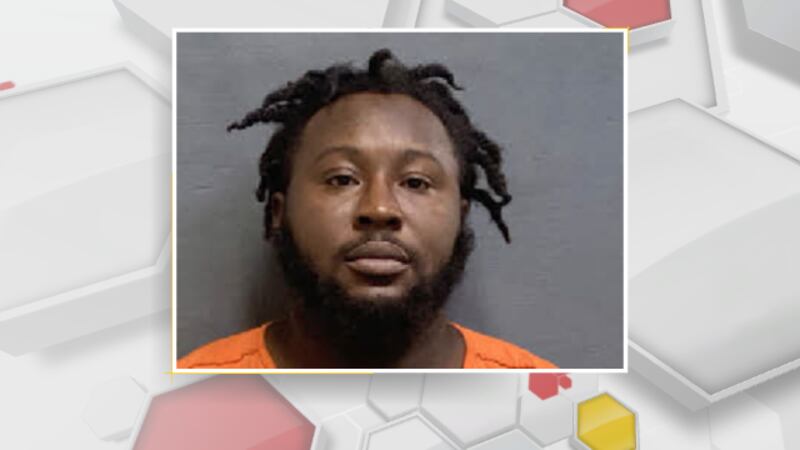 Published: Jul. 21, 2023 at 11:24 AM CDT
A judge ruled Friday that evidence Marquis McCloud killed a pregnant Florida Panhandle teen is compelling enough to send his Capital Murder cases to a South Alabama grand jury.
The ruling from Houston County District Judge Benjamin Lewis had been expected, with a low threshold of proof needed to move this case from his court.
Anastasia Gilley, 19 and four months pregnant, vanished from her Jackson County home on May 3. Officers discovered her body in a dusty field near Dothan, Alabama, one week later.
Herring described the path of evidence that led deputies to her body, which had several bullet wounds, and ultimately to the suspect.
"The last call (Gilley) made was to McCloud, but he denied knowing her whereabouts when we called him," he told Judge Lewis.
A cell phone search indicates the duo traveled together to Dothan, but Gilley had wanted him to drive her to Sneads, Florida where her male friend resides, Herring testified.
He believes that McCloud killed Gilley within a few hours of her abduction, likely because she refused to have sex with him.
"I didn't just lose a daughter, my children lost a sibling," Mary Taylor, who was Gilley's guardian, said.
She, the victim's sister, and her grandmother listened as Herring described in gruesome detail the crime scene.
"I did feel bad for the family who were there who had to hear what we had not discussed what we had discussed with them," Houston County District Attorney Russ Goodman said after Lewis forwarded the case.
In his cross-examination, attorney William Barclay Wadsworth questioned Herring about if calls he made to McCloud during the investigation had been recorded—they had not—and revisited other aspects of the investigator's testimony.
He also asked about the credibility of witnesses, some of them felons, and insisted that he be provided with all the evidence that investigators amassed.
Wadsworth also questioned if Gilley had been kidnapped or had gone with McCloud voluntarily and, indicated he hopes a grand jury will indict him on Felony Murder—not Capital Murder—charges.
However, Wadsworth and co-counsel Amy Cobb Smith had no other expectation of the hearing's outcome, planning a more vigorous defense during the trial that prosecutors don't anticipate until at least 2025.
"There is still a lot of forensic evidence that has not been evaluated and we look forward to receiving that and look forward to presenting our case," Wadsworth said.
Goodman is confident McCloud, 33, will ultimately be convicted and, if that happens, plans to seek the death penalty.
"There is a lot of work left to do and there is a long way to go but this was the first step in the process, and we're glad the case is moving forward," he told News4.
According to records, McCloud has a 15-year adult criminal record that includes other sex arrests and accusations that, as a registered sex offender, he resided too close to an Abbeville, Alabama, school.
McCloud faces two counts of Capital Murder, one based upon allegations that he kidnapped Gilley and the other because he is accused of killing two people—that includes the unborn child—during a single criminal act.
He has no bond.
Subscribe to our News 4 newsletter and receive the latest local news and weather straight to your email every morning. Get instant notifications on top stories from News 4 by downloading our mobile apps.
Copyright 2023 WTVY. All rights reserved.