Colorado State releases 2023 Atlantic Hurricane Season August update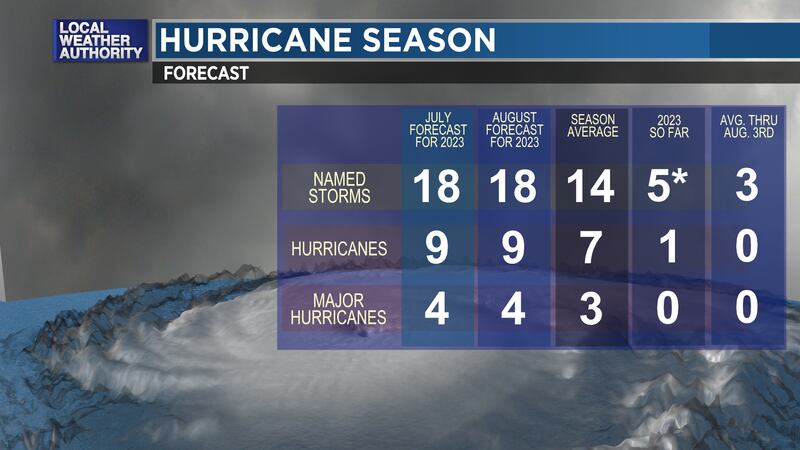 Published: Aug. 3, 2023 at 12:05 PM CDT
PANAMA CITY, Fla. (WJHG/WECP) - Colorado State University forecasters keep their prediction for an above average hurricane season in the Atlantic this year. Anomalously warm waters in the Atlantic are anticipated to counteract the suppressing effects of El Niño on hurricane development leading to the above average prediction.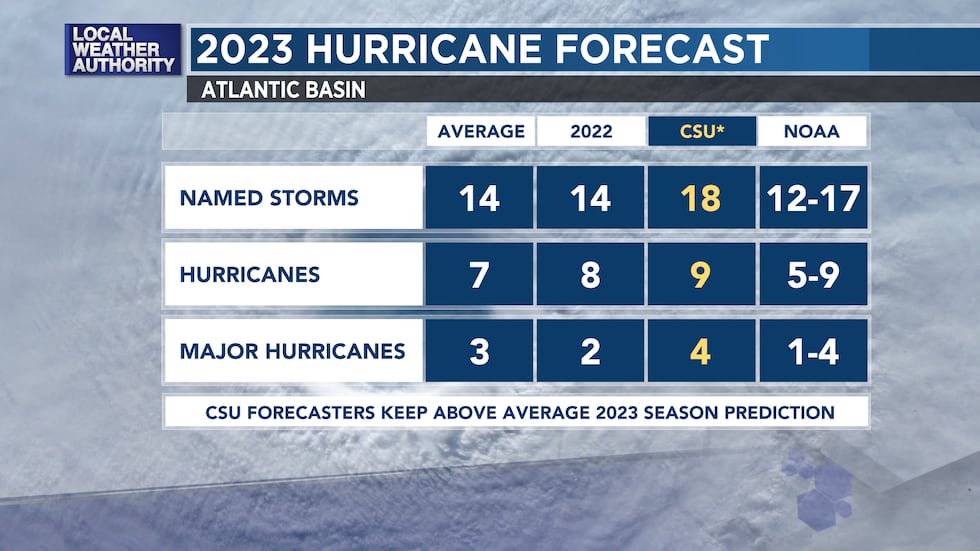 Their forecast includes the five systems that have already developed this year with one becoming a hurricane(Don) and one subtropical storm from January retroactively added to the season totals. The average number of named storms through August 3rd is three with no hurricanes.
CSU forecasters also say the Florida Panhandle has a 31% chance for seeing a landfalling major hurricane this year. The average chance the Panhandle sees a major hurricane each year is 27%. The U.S. East Coast, including the Florida Peninsula to cedar key, has a 25% chance which is above the 21% seasonal average chance. They are forecasting a 48% chance for a major hurricane to make landfall somewhere along the entire continental U.S. coastline, slightly higher than the seasonal average 43% chance.
Copyright 2023 WJHG. All rights reserved.