Georgia man arrested for trying to baptize himself in church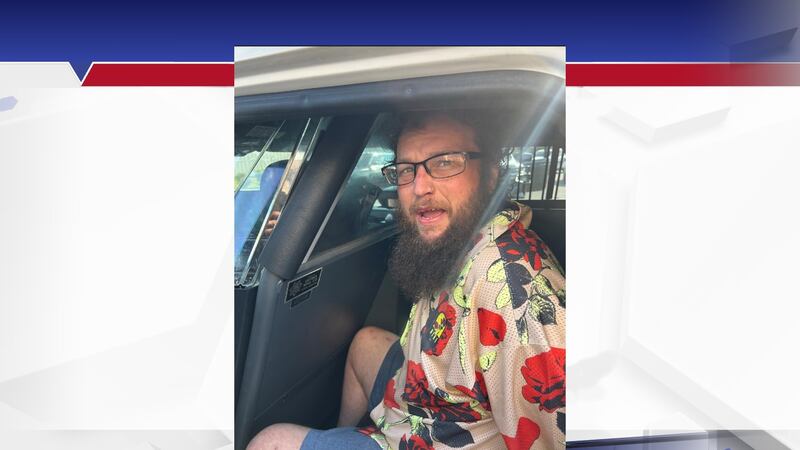 Published: Aug. 4, 2023 at 4:29 PM CDT
PANAMA CITY, Fla. (WJHG/WECP) - A Georgia man is in custody after deputies say he tried to baptize himself in a local church.
On Friday, Bay County Sheriff's Office responded to a burglary call at the Emerald Beach Church of God off Alf Coleman Road.
Deputies discovered Derek Porter had allegedly used a cinder block to smash the window of the church to enter inside.
A female employee was reportedly inside the church at the time and ran for safety when she heard glass breaking.
BCSO officials say Porter caused approximately $8,000 worth of damage to the church and loaded several electronics including a T.V. and computer into his truck. He also reportedly took the church's money bag.
When Porter was arrested, investigators with BCSO and Panama City Beach Police say they found meth and paraphernalia on his person.
Porter told authorities he did not remember what happened while inside the church, but did remember baptizing himself in the church's baptistery, claiming "something" was holding his head down under the water.
He's currently facing charges of burglary of an occupied structure, criminal mischief, meth possession, and possession of drug paraphernalia.
He was also out on bond for burglary in Georgia.
Copyright 2023 WJHG. All rights reserved.