Suspect arrested for threatening to kill a mother and children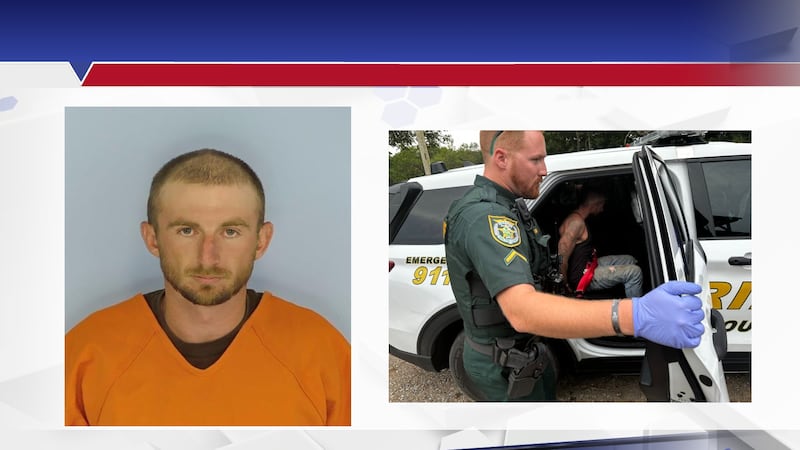 Published: Aug. 9, 2023 at 12:47 PM CDT
PANAMA CITY, Fla. (WJHG/WECP) - A man is in custody after deputies say he threatened a woman and her children with a gun.
On Tuesday evening, Walton County Sheriff's Office delivered active warrants to 30-year-old Alan Michael Kelly regarding an incident on Aug. 5. in DeFuniak Springs on Punch Bowl Road.
A witness told deputies that Kelly had threatened them with a firearm, hit her in the face, and fired a shot into the wall during the incident.
While being taken into custody on Tuesday, Kelley allegedly had meth and drug paraphernalia, including a syringe, in his possession.
He's currently facing charges of aggravated assault with a deadly weapon, possession of a firearm by a convicted felon, battery, and tampering with a victim.
Kelley will likely face additional charges due to the drug paraphernalia.
He was issued a $10,000 bond and is incarcerated at this time.
Copyright 2023 WJHG. All rights reserved.