Wanted Jackson County man caught by K-9 units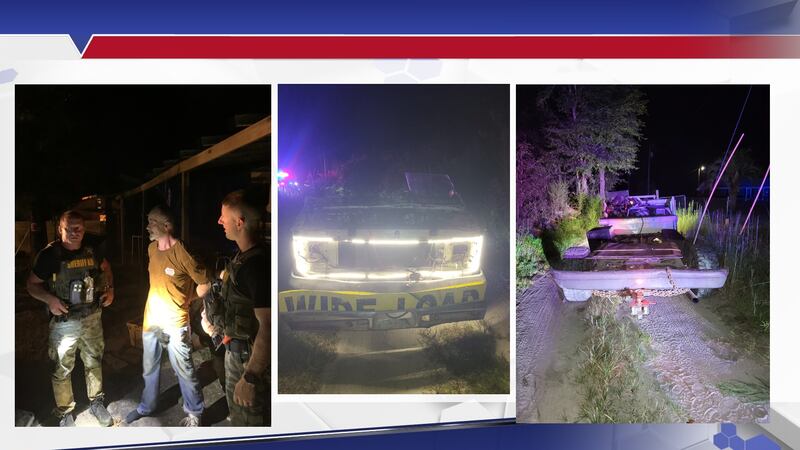 Published: Aug. 9, 2023 at 4:10 PM CDT
JACKSON COUNTY, Fla. (WJHG/WECP) - A man is in custody after deputies say he was wanted in two counties.
On Tuesday evening, a Jackson County Sheriff's deputy tried to pull over a "homemade vehicle" that had no tag or headlights and only LED rope lights on the front.
The driver allegedly sped away from the deputy, eventually got out of the vehicle and ran.
Contact was made with the passenger of the vehicle, and the driver was later identified as Josh Patrick. Officials say they found Patrick had two felony warrants in Jackson County, one in Calhoun County, and a suspended driver's license.
The K-9 tracking team was dispatched to the area Patrick fled and located him.
He was arrested on his felony warrants, and charged with driving while his license was suspended or revoked, and fleeing and eluding law enforcement while lights and sirens are activated.
Copyright 2023 WJHG. All rights reserved.