Holmes County inmate found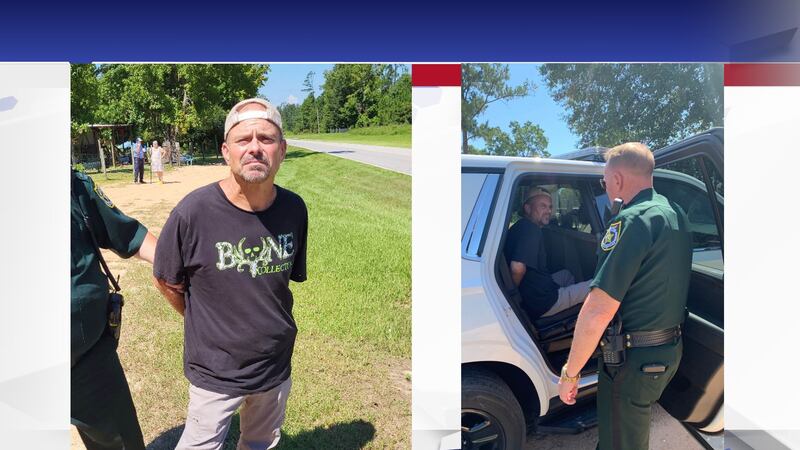 Published: Aug. 17, 2023 at 12:09 PM CDT
BONIFAY, Fla. (WJHG/WECP) - William Morris has been found, according to Jackson County authorities.
Investigators say they were able to determine that Morris got a ride from someone after escaping, and was dropped off on Crobin Road in Washington County.
Morris was reportedly from the Kynesville area of Jackson County, and authorities believed he would be returning to the area.
Units from Jackson, Washington, Bay, Holmes Counties, Florida Highway Patrol, and U.S. Marshals searched the area until early Friday morning, and say they were unable to find Morris.
Around 10:30 a.m., Jackson County deputies allegedly found Morris at a home in Kynesville and took him into custody without incident.
Morris is expected to be sent back to Holmes County for his escape charges.
Deputies are on the lookout for an inmate that escaped in Bonifay.
On Thursday morning, Holmes County Sheriff's Office says inmate William Morris, walked away from his assigned work crew while working at the Memorial Stadium.
Officials were told he went to a relative's home on S. Weeks Street to change clothes, and is now wearing a white t-shirt and khaki shorts, and was last seen heading south.
Morris was in jail serving 180 days for child support.
If you see him, please call 911 or 850-547-3681, option 1 as soon as possible to reach the dispatch.
Copyright 2023 WJHG. All rights reserved.