Bay County Sheriff's Office ready to help with Idalia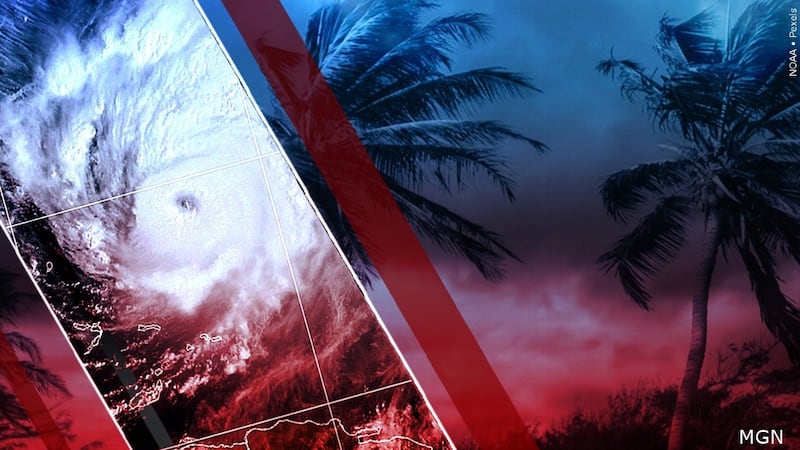 Published: Aug. 28, 2023 at 7:06 PM CDT
PANAMA CITY, Fla. (WJHG/WECP) - When Idalia hits, the Bay County Sheriff's Office is prepared to help wherever help is needed, even if it's outside of Bay County.
For the past two years, Bay County Sheriff Tommy Ford has been the chairman of the Florida Sheriff's Task Force.
He helps coordinate responses to events when other sheriffs need help.
In addition to personnel, Ford is prepared to send out a mobile command unit, helicopter and boat resources to whatever communities are impacted by Idalia.
"We are preparing to help communities in that area, in the affected area," Ford said. "We kind of got a unique situation here in Bay County, where after Hurricane Michael, we had over 600 sheriff's deputies come in and help us, and I've always felt that we've got a big debt to repay others. Not just the sheriffs that came in, but so many people came in to help us."
Ford and the BCSO responded to Hurricane Ian last year in Charlotte and Lee counties.
For those here in Bay County, Ford recommends having a plan in place just in case.
"I wouldn't let your guard down on this storm," Ford said. "Things are looking very favorable right now, but we have to pay attention to local media and the National Weather Service every time a new update comes out to make sure things aren't trending back in our direction.
"But we always encourage people to be prepared and to have a plan in place. An evacuation plan for your family. A preparation plan if you want to stay, to have food and water resources."
Ford also said to make sure your insurance is up to date, and if you do evacuate, make sure you take any important documents with you.
Copyright 2023 WJHG. All rights reserved.