Florida Power and Light Preparing for Hurricane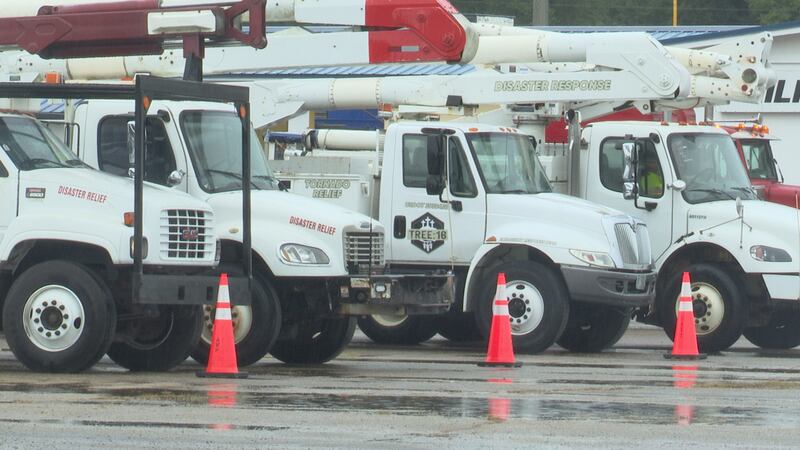 Published: Aug. 29, 2023 at 9:17 PM CDT
CHIPLEY, Fla. (WJHG/WECP) - As the state braces for Idalia, Florida Power and Light is prepping restoration crews, they are in Chipley at a processing site.
We are told 12 thousand FPL employees and outside resources will be coming here.
Tree trimmers and lineman are already there waiting to g and. more will be coming in Tuesday and tonight and then they will head east.
This is the processing site for crews coming in," said Gordon Paulus, a FPL spokesperson. "They're coming in getting checked into the system. and then when the storm passes and it's safe to travel, they will head east to where they are needed.
We are told crews will stay here until they start heading down possibly mid-day Wednesday.
Copyright 2023 WJHG. All rights reserved.