Georgia duo charged in several burglaries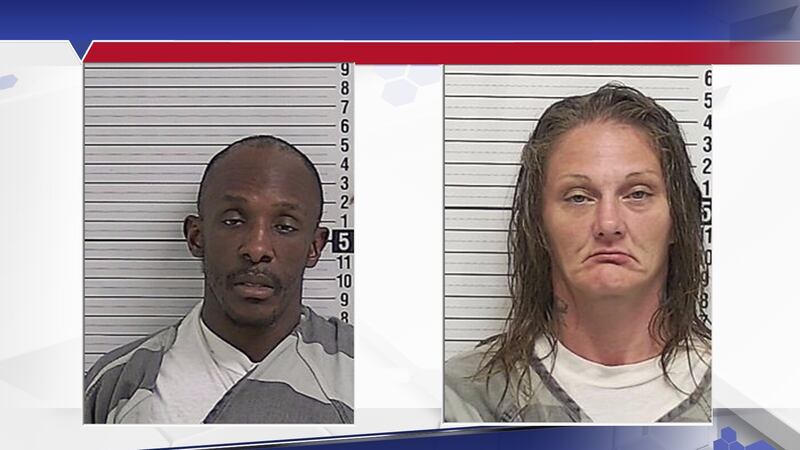 Published: Sep. 6, 2023 at 6:00 PM CDT
PANAMA CITY, Fla. (WJHG/WECP) - A man and woman are in custody after a burglary investigation spanning across Panama City.
According to Panama City Police, detectives were investigating a series of cases where a male suspect broke or tried to break windows or doors of several businesses in the city.
The first incident was reported on Aug. 31 at 1100 Jenks Avenue, the second on Sept. 1 in the 2000 block of 11th Street, the third in the 1400 bock of W. 15th Street, and the fourth on Sept. 5 in the 2600 block of E. 11th Street.
Police say each case showed the man tried to enter the building, and if he was successful, made off with tobacco products.
In the last case on Sep. 5, the business owner told investigators he remembered a black man and a white woman attempting to sell him cigarettes before leaving in a white Cadillac. The business was reportedly hit later that evening.
PCPD located the vehicle and was able to detain the occupants with the FUSUS system in the county.
49-year-old Taquawn Rodrique Pollard was charged with four counts of burglary and three counts of theft. 39-year-old Brandy Nicole Sylvia was charged with two counts of burglary and theft, and one count each of principal to burglary, principal to theft, and accessory after the face to burglary and theft. Both were booked into Bay County Jail.
If anyone has any more information on this case, police say to contact the department at 850-872-3100 or report tips anonymously via their Tip411 app.
Copyright 2023 WJHG. All rights reserved.