Operation ends in seven arrests in Bay County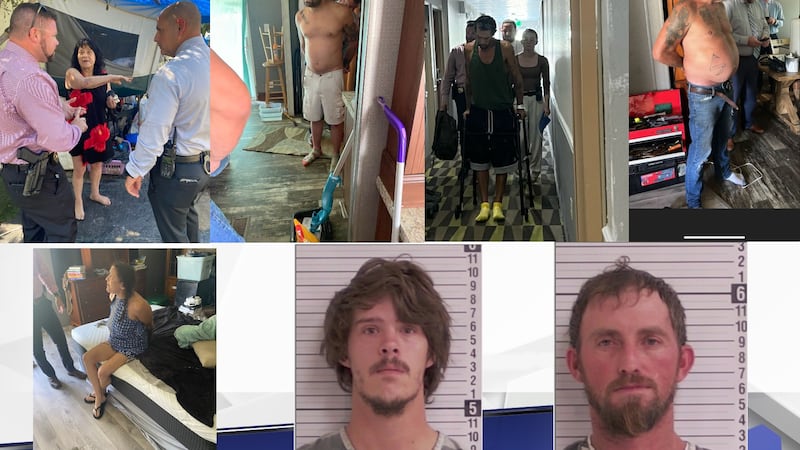 Published: Sep. 8, 2023 at 3:03 PM CDT
BAY COUNTY, Fla. (WJHG/WECP) - Several law enforcement agencies in Bay County located and arrested seven individuals with warrants or active criminal charges this week.
Deputies say the group was arrested on various charges ranging from theft to lewd and lascivious battery on a child. According to Bay County Sheriff's Office, among those arrested were:
Joseph Emmanuel Reyes, who had an active warrant for manslaughter, was taken into custody at his residence on E. Baldwin Road.

John Kevin Knopp of Joseph Road had active warrants for lewd and lascivious battery on a child. He was pulled over at a traffic stop and taken into custody with the assistance of BAYROCK and the Field Services Division.

Candice Berkley was arrested at her residence on Kingswood Road for meth possession and paraphernalia.

George Fletcher Haynes was located at a local hotel in Panama City and arrested on outstanding warrants on two counts of burglary, grand theft auto, grand theft from $750-$5,000, and grand theft from $10,000-$15,000.

Jane Elizabeth Richardson was arrested at her residence on Brandon Road for elderly neglect. While at the residence, two other individuals were found to have warrants and taken into custody. George Lee Ford had warrants in Calhoun County for FTA grand theft, and Justin Railey was wanted for violation of probation.
Copyright 2023 WJHG. All rights reserved.