Pursuit ends in man charged with DUI and assault on officer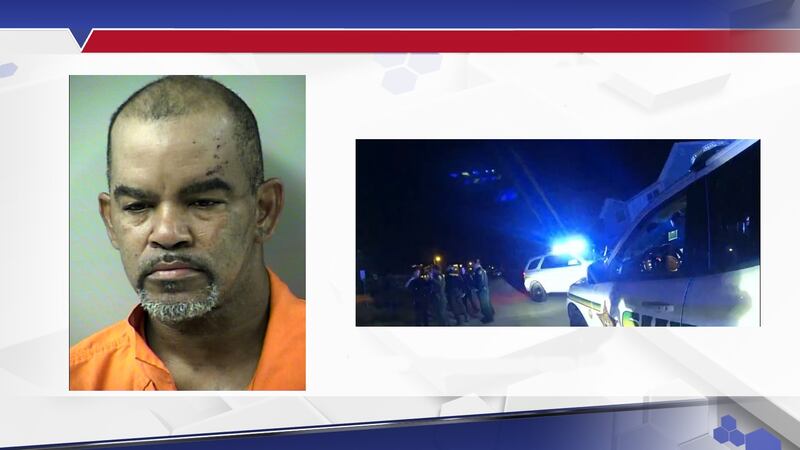 Published: Sep. 12, 2023 at 6:00 PM CDT
OKALOOSA COUNTY, Fla. (WJHG/WECP) - A Mary Esther man is in custody after deputies say he ran from law enforcement and struck a patrol vehicle.
On Sep. 10, officials with the Okaloosa County Sheriff's Office pulled over 54-year-old Vernon Gamble due to his erratic driving, where he allegedly drove on the wrong side of the road, in the oncoming lane on two separate roadways, and violated multiple traffic laws.
When the traffic stop was initiated, deputies say Gamble didn't stop for the lights and sirens and tried to hit a deputy's marked patrol car with his truck.
Gamble then reportedly drove through a yard and hit a mailbox and other items at a Mary Esther home on Shrewsbury Road.
When the pursuit ended, OCSO says Gamble got out of his truck and refused to listen to law enforcement.
Officials say they learned Gamble's license had been suspended since 2018 out of Alabama for a prior DUI.
He was charged with DUI, fleeing and eluding, aggravated assault on an officer, driving with a suspended license, obstruction of justice, and criminal mischief.
Copyright 2023 WJHG. All rights reserved.