Bay District Schools asks for parents' help in making drop-off lines safer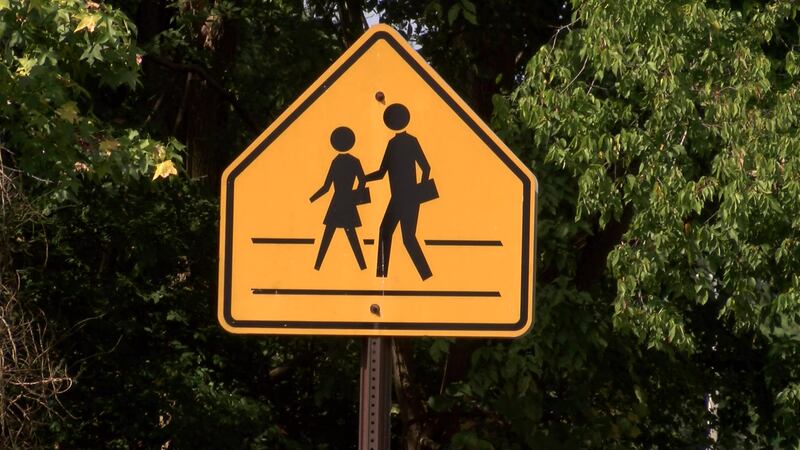 Published: Sep. 21, 2023 at 10:46 PM CDT
PANAMA CITY, Fla. (WJHG/WECP) -The safety of students is of the utmost importance when they go to school each day.
Many fail to realize that keeping students safe starts even before they enter the classroom.
"We have to start at the basics. The students are the ones going to school, so we [have to] get all that right first in order to get them in to school. That's the learning environment," said Bay District Schools Chief of Police Douglas Boortz.
Bay District Schools tells us that there have been many safety incidents thus far this school year surrounding morning drop-off lines.
BDS officials tell us that a few of these incidents between pedestrians and cars have been serious in nature, but declined to elaborate on any specifics.
They say they know waiting in traffic to drop off students is cumbersome, but it's necessary.
Chief Boortz says the majority of incidents happen because parents are not wanting to wait in line.
"You've got buses, you've got pick-up parents, you've got kids walking. It's an ant hill sometimes, believe it or not," Boortz said.
Parents are letting their kids out at the wrong spots, leading to issues.
Chief Boortz says that clear instructions are posted on signs in the drop-off areas, and asks for everyone to cooperate.
"It's just a very unsafe situation for us and for your child. So please be diligent with that and help us. We're asking for the community's help on this," said Boortz.
Copyright 2023 WJHG. All rights reserved.