Walton County Sheriff's Office hosts town hall to clear confusion about private beach property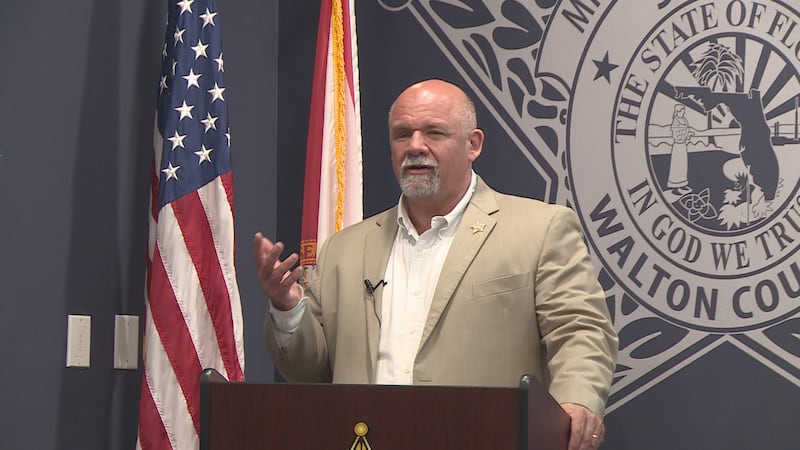 Published: Sep. 21, 2023 at 10:44 PM CDT
WALTON COUNTY, Fla. (WJHG/WECP) - There's some confusion about what's considered public and private beach property in Walton County after a recent settlement in court.
That's why the sheriff's office held a town hall in Santa Rosa Beach Thursday evening. Private beach owners and the county settled a lawsuit over beach access a few weeks ago. However, Sheriff Mike Adkinson made it clear that his team isn't interested in addressing people's views on the settlement. He said they want to inform people.
The sheriff's office reported approximately 39 properties east of Topsail Hill Preserve State Park are included in the settlement.
"This issue has primarily been resolved in court, and so it really is an educational component that the Board of County Commissioners, myself, and the Tourist Development Council have to work on to make sure the public has all the information on where the actual lay of the land is if you will," Adkinson said.
The settlement says the public can use certain parts of private property within reason during certain times of the day.
However, there are still hundreds of property owners who didn't settle. People can therefore be asked to leave those private properties. So, the sheriff suggested that the county hire beach ambassadors to educate the public about the rules.
"I said ten to 12 to start with and kind of go forward from there and see how it looks," Adkinson said. "I think it's absolutely appropriate [to be] out of Tourist Development dollars."
The sheriff said the county is responsible for informing the public on where the approximately 39 private parcels are located.
Copyright 2023 WJHG. All rights reserved.