Robbery in Bay County park, two arrested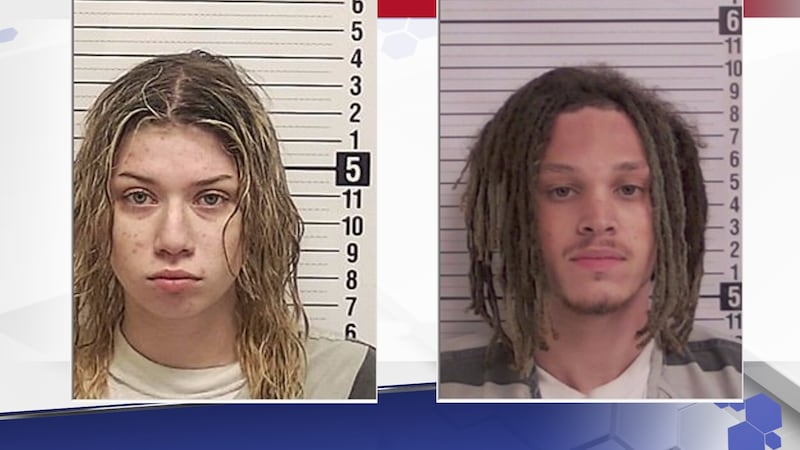 Published: Sep. 26, 2023 at 10:57 AM CDT
LYNN HAVEN, Fla. (WJHG/WECP) - A man and woman are in custody after deputies say they assaulted a man and robbed him.
The victim told investigators with the Bay County Sheriff's Office that he was going to meet Alexis Nichole Buchanan at Isaac Byrd Park in Lynn Haven to drink.
Buchanan reportedly brought Michael Austin Turner without telling the victim.
Officials say when Alex arrived, the victim grabbed a bottle of liquor, and Turner struck him in the face with a BB gun several times.
Turner then allegedly robbed the victim, taking his wallet and items out of his car. BCSO said Buchanan facilitated the robbery when she drove Turner to the park and watched the event.
Deputies say they made contact with Turner and Buchanan, and Buchanan took them to the place where the stolen items were kept. Everything was reportedly recovered for the victim.
Turner was charged with robbery with a weapon, aggravated battery, committing a felony while masked, and violation of probation. Buchanan was charged with principal to robbery with a weapon and principal to aggravated battery.
Copyright 2023 WJHG. All rights reserved.