Arrests made for murder of Calhoun County woman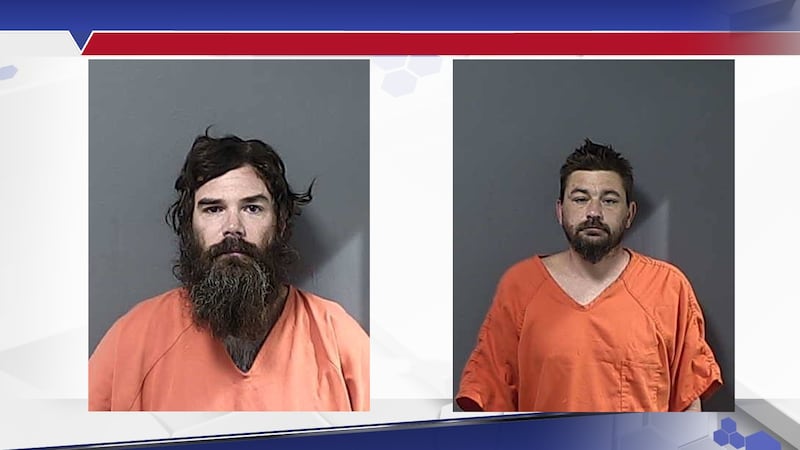 Published: Sep. 27, 2023 at 10:40 AM CDT
CALHOUN COUNTY, Fla. (WJHG/WECP) - Two men have been arrested for their alleged involvement in the murder of a Gulf County woman.
On Sunday, the body of 29-year-old Brittney Jordana Dykes was found face down, underneath a box culvert in a creek on NW Camp Head Road.
Investigators with Calhoun County Sheriff's Office say they responded alongside the Florida Department of Law Enforcement and were able to identify Dykes body approximately 20 hours later through a system that catalogs tattoos. Next of kin were notified.
Relatives of Dykes told deputies that she had recently been living in Altha with 35-year-old Charles Matthew Gable, also saying they were trying to reach her since Sep. 23.
Deputies were also told Dykes and Gable had recently been involved in an argument, and Dykes' 3-year-old son was now at her former babysitters' house in Grand Ridge. The babysitter called law enforcement and said Gable was on his way to their home to drop off some clothes and toys for the child.
Officials say they contacted Gable, and were able to transport him to the Jackson County Sheriff's Office, where he was interviewed, and allegedly denied any involvement in Dykes' murder.
Gable's phone was reportedly seized and he was taken back to his home until more evidence could be obtained.
On Tuesday evening, relatives of Gable told law enforcement he had told them he killed Dykes and was contemplating suicide.
Deputies say they were able to get in contact with Gale and eventually arrested him.
Gable allegedly waived his rights and provided a statement. According to the Calhoun County Sheriff's Office, 36-year-old Christopher Edward Vickery said he couldn't remember much from the night of the murder due to alcohol-induced amnesia.
Gable was charged with 2nd-degree murder, and Vickery was arrested and charged with accessory after the fact to 2nd-degree murder.
More information will be released as it becomes available.
Copyright 2023 WJHG. All rights reserved.