Certain Bay County Parks, Pier might start charging for parking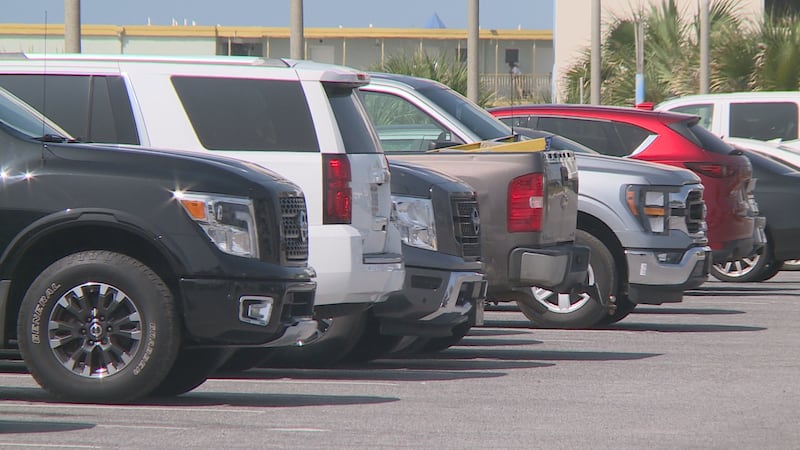 Published: Oct. 3, 2023 at 7:50 PM CDT
BAY COUNTY, Fla. (WJHG/WECP) - Enjoying free parking at some Bay County parks could become a thing of the past.
Bay County Commissioners might implement paid parking at some county-owned parks and the M.B. Miller County Pier.
"When we did our budget this year, there were no extra funds to put towards parks," Commissioner Clair Pease said. "A lot of parks are in need of some extra attention. We need new playground equipment and swing sets for residents and our visitors."
Pease said enforcing paid parking could help supplement funding for park projects that would otherwise be put on the back burner.
However, some locals aren't too wild about the possibility.
"No," local Dave Carter said. "Give folks at least one place where it's safe and go to the beach and look up and down the beach. There are precious few places that you can park for free."
Some visitors didn't see an issue with it.
"You know, in St. Louis, Missouri, or areas like that, you pay for access like that," visitor Lysa Jean Rhodes said. "Especially for the beach, I would definitely pay for that."
Pease said it's a smart move.
"[These are] the parks where we know the visitors are coming and leaving their dollars and going back home," she said. "It makes sense to try to do it in some of those areas."
The idea is still in the beginning stages. County officials said paying for parking through an app on your phone is an option they're considering. Locals could be given some sort of special pass.
County leaders might also give a beach vendor permission to put out chairs at Rick Seltzer Park. Providing food and drinks there is another idea. NewsChannel 7 was told the combined funding could generate around $300,000 to $400,000.
It's a conversation that will be continued at future commission meetings.
Copyright 2023 WJHG. All rights reserved.