Man arrested after failing to report accident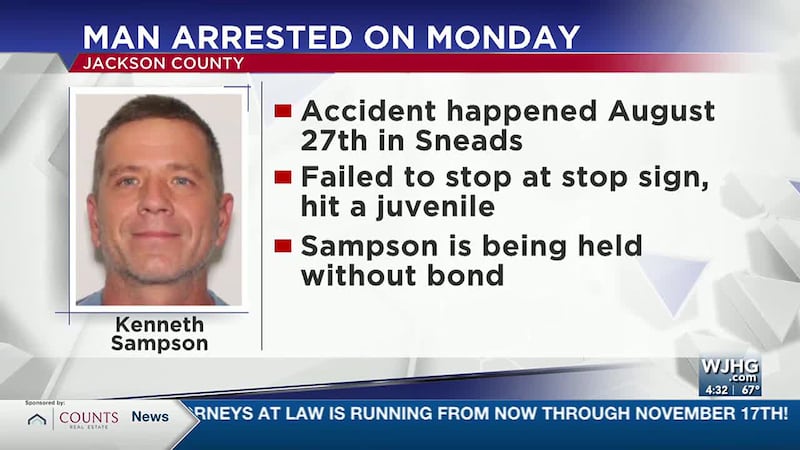 Published: Oct. 4, 2023 at 9:01 AM CDT
JACKSON COUNTY, Fla. (WJHG/WECP) - A 48-year-old man was arrested in Jackson County on Monday. He's facing charges including tampering with evidence and leaving the scene of a crash with property damage and injury.
Florida Highway Patrol (FHP) says the arrest happened after an accident on Aug. 27 at 1:18 a.m. It happened in Sneads on Blueberry Drive and Sinai Road.
Sampson fled the scene and didn't report the accident to law enforcement. FHP says he also got work done on his truck to fix the damage from the accident after it happened.
The juvenile did not have life-threatening injuries. Sampson is being held at the Jackson County Jail without bond.
Copyright 2023 WJHG. All rights reserved.