Sentencing set for Tuesday in local death penalty case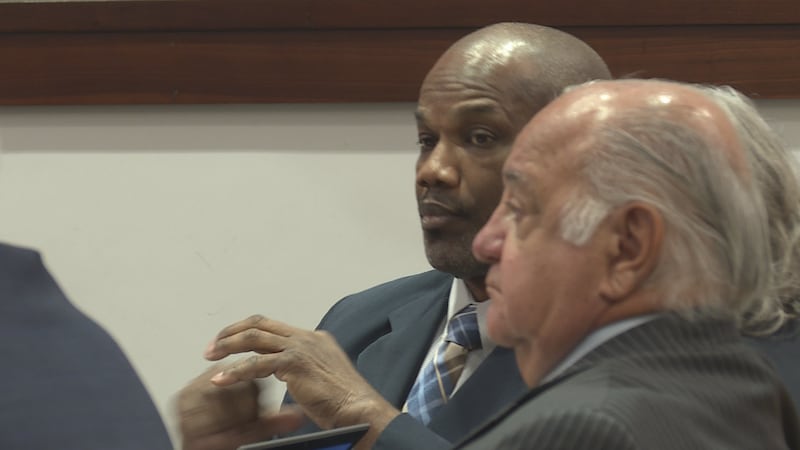 Published: Nov. 20, 2023 at 4:50 PM CST
|
Updated: Nov. 20, 2023 at 6:00 PM CST
PANAMA CITY, Fla. (WJHG/WECP) - On Tuesday, a Panama City man is set to learn whether he'll get the death penalty.
Judge Shonna Young Gay will make the final ruling in the Michael Harrison Hunt case.
The registered sex offender was convicted in September of murdering 19-year-old Alexandra "Lexie" Peck.
Prosecutors said he originally targeted a possible witness to sex crimes he's accused of.
Jurors recommended the death penalty.
The latest data from the Death Penalty Information Center shows people sentenced to death spend about 19 years on death row if you're considering the national statistics from 2020.
Florida has gotten national attention recently when it comes to the death penalty.
Governor Ron DeSantis signed a law back in April, allowing the death penalty to be imposed if the majority of the jury votes for it.
This came after the Parkland shooter received life in prison when the jury's vote for the death penalty wasn't unanimous.
Many victims' parents spoke out against it.
Just a few days ago, the state supreme court upheld the death penalty for Markeith Loyd, convicted of killing an Orlando officer.
That looks different from what we saw in 2017 when the Florida Supreme Court gave Robert Bailey a new penalty phase because the jury vote wasn't unanimous.
Bailey was convicted of killing a Panama City Beach Police Sergeant, Kevin Kight.
That case is set to go before a jury in May of 2024.
In the Hunt case, jurors voted 10-2 for the death penalty.
Peck's parents said after that September sentencing that they'll be satisfied with whatever the judge decides.
The sentencing hearing is set for 2 p.m. Tuesday.
Copyright 2023 WJHG. All rights reserved.