Anchor
Panama City Beach, Florida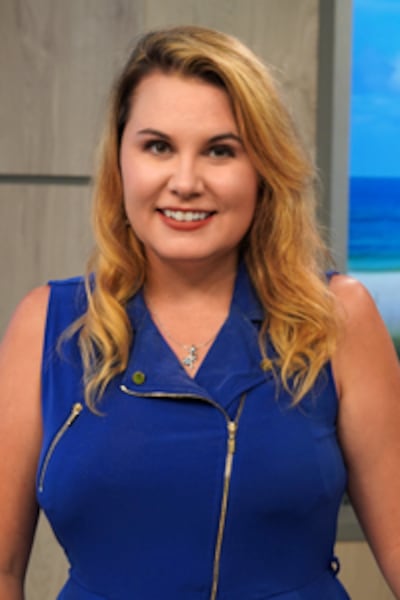 Mel Zosh is a weekday morning co-anchor and reporter
on NewsChannel 7 Today! She joined the team in August 2023.
Mel's passion for journalism started more than 20 years ago
when she was a teenager.
Mel Zosh was born and raised in a small
town called Montrose in Northeastern Pennsylvania. Her passion for journalism started
there when she was 14 years old. That's when she joined the high school newspaper staff, and
she's been hooked on telling stories ever since.
She attended Liberty University in Lynchburg, Virginia. She earned her B.A.
degree in broadcast journalism and her Master's degree in strategic communication.
Before arriving at WJHG, Mel worked at WJHG's Gray-TV sister station WVVA,
located in Bluefield, W.Va. She worked there for almost six years as an
evening weekday anchor, producer, and host of a Sunday morning community
affairs show. She also added the role of content manager and served in that role, in addition to the others,
for almost two years.
Before that, Mel worked at a TV station in Great Falls, Montana for two years.
She was a reporter and weekend weather forecaster. One of her favorite
stories was about Montana's ghost towns. She traveled to several in the
Treasure State and shared the history of each one with her viewers (no, she
didn't actually see any ghosts though!)
Mel has also worked in journalism roles in other cities including Lynchburg, Va.,
Washington, D.C., and Binghamton, NY.
She also worked in sales for more than two years, selling BMWs near
Binghamton, NY.
In her free time, Mel loves spending time with her fiance Matt,
a morning producer at WJHG. They met at her previous station, WVVA.
She likes to visit historical sites and learn
about animals. She also loves to travel to new places. If you
have a destination, you can recommend, please let her know!
Mel also believes in the power of motivational words and actions.
She posts new motivational quotes on her Facebook page daily to
uplift and encourage viewers.
If you see Mel out and about in the PCB area, please say hi!