A Mosquito-Borne Illness Advisory has been issued for Bay County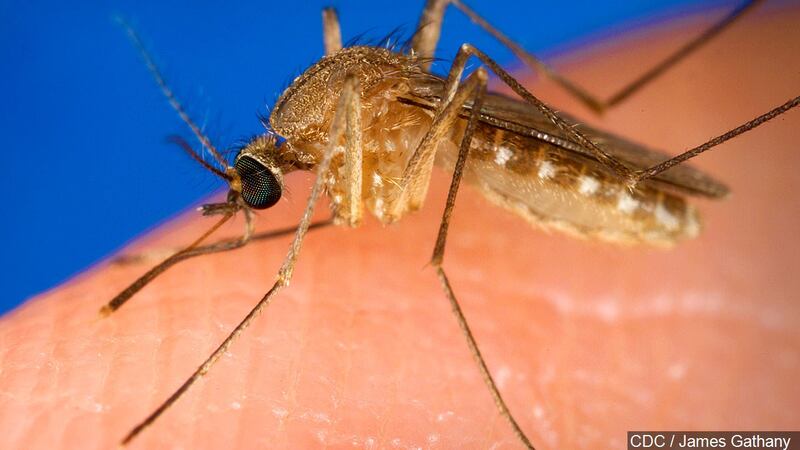 Published: Mar. 11, 2019 at 7:29 PM CDT
Heather Kretzer, the Public Information Officer for the Florida Department of Health in Bay County, said, "On Friday we did a mosquito-borne illness advisory. We did this because there have been two cases of Eastern Equine Encephalitis in horses in bay county."
Eastern Equine Encephalitis is rare, but occasionally the virus will make an appearance in Bay County.
Kretzer said, "It is very rare for it to go to human populations, but we want to make sure that people are protecting themselves and are aware that it is in the mosquito populations here."
Symptoms of the virus are very similar to other illnesses and include vomiting, chills, and dizziness. The virus can be deadly. Thirty percent of those who catch the virus die and many have ongoing neurological problems.
However, there are ways to protect yourself from the mosquito's bite.
Cindy Mulla, with the Beach Mosquito Control District, said, "It's very important that in our local area that you always wear repellent whenever you go outdoors because mosquitoes are practically here year-round."
Wearing long sleeves and long pants is also recommended for protection.
Draining any standing water in your yard can help prevent a mosquito outbreak near your home.
Mulla said, "What we encourage you to do is to try and keep your area, your yard, your businesses [as] litter free as possible. It just takes about a tablespoon of water and your breeding mosquitoes around your home."
So what items should you pay special attention to?
Mulla said, "This plastic bag holding water would be breeding mosquitoes, bird baths, cans, flower trays, kayaks, boats, tarps are really a large for breeding mosquitoes."
The virus has been confirmed in only two horses in Bay County. No human cases have been reported.