Antibody test for COVID-19 gives quick results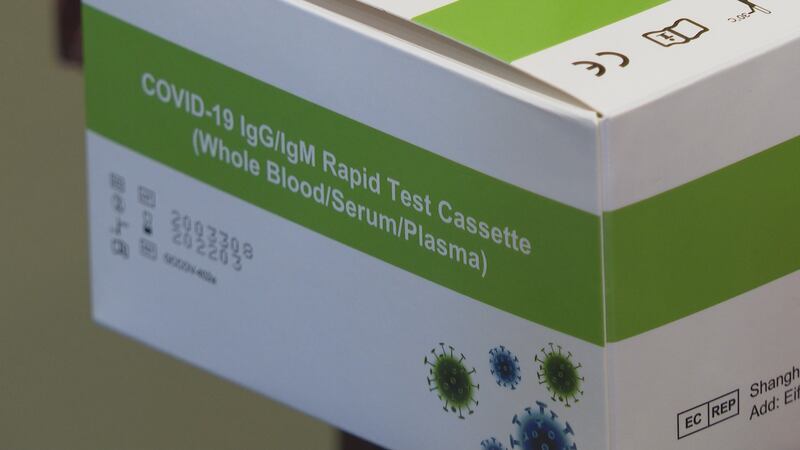 Published: Apr. 16, 2020 at 9:42 PM CDT
The COVID-19 antibody test is becoming more popular across the country. And now it's available in Panama City at Baldwin Pediatrics.
"You either look for the virus and that's the molecular test. Or, you look for your immune system response," board-certified pediatrician Dr. Rubina Azam said.
Unlike the swab test, this test only requires the prick of your finger.
The test shows if your body is responding to an active infection, if you're recently been exposed to an infection, or if you had an infection in the past.
"We collect a drop of blood. We put it in the test cassette, we also put a drop of the controller, and we wait about 15 minutes," Dr. Azam said.
However, even though the test is fast, Dr. Azam said it isn't 100% reliable.
"These are only screening tests. If somebody is positive, we have to send them to the health department and get a confirmatory test," Dr. Azam said.
Dr. Azam also said she would never use this test solely as a diagnosis. And even if a test comes back positive, there is a chance it could be negative for COVID-19 specifically.
"Is there cross-reactivity between these different kinds of coronaviruses? There could be," Dr. Azam said. "So, just because someone has the antibodies, to this infection, doesn't mean it's COVID-19."
At this time, Dr. Azam said she is only testing her high risk pediatric patients at Baldwin Pediatrics.
"We're not charging our patients anything, it's basically another service to our patients," Dr. Azam said.
She also reminds people to not just go off the test itself. History and symptoms also act as strong indicators if someone has been exposed to COVID-19.
Even though the test cannot act alone, many say it's a push in the right direction.
Copyright 2020 WJHG. All rights reserved.