Bay District Schools' Superintendent Bill Husfelt opens up about school safety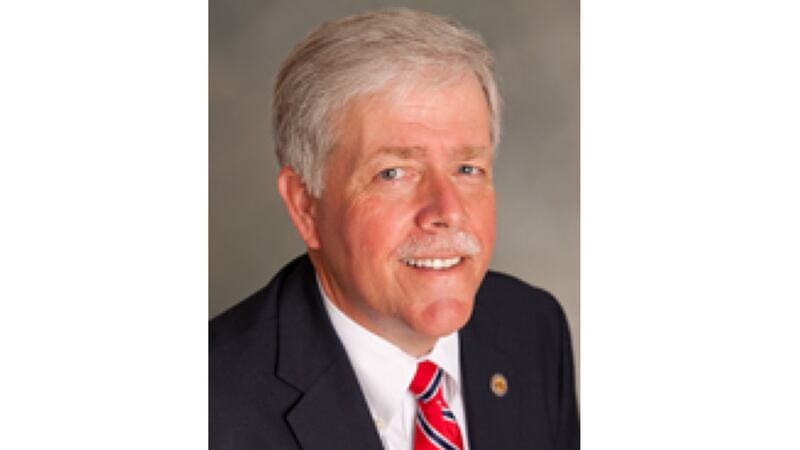 Published: Feb. 19, 2018 at 1:10 PM CST
Bill Husfelt, Superintendent of Bay District Schools, released a statement regarding tightening up school security nationwide.
"With the exception of our military and law enforcement very few of us understand what it's like to be threatened by a gunman ... there's no question that our students and educators should never experience this feeling and we cannot wait any longer to come together to do all we can to prevent yet another tragedy. It goes without saying that my thoughts and prayers are with the community of Parkland but, even in the words of the children of Parkland, the time for thoughts and prayers is over because it's PAST time for action.
I truly thought that after the massacre of 20 kindergartners in Newtown that our country would come together and realize that more needs to be done to protect our children. That was in 2012, and obviously I was wrong. Our efforts to get the resources to prevent further tragedies never gained any traction. WE CANNOT stand idly by waiting for someone else to step up and lead the charge. We cannot let these attacks on our children continue without doing all we can to stop them … it's time we work together and realize enough is enough!
I've spent most of the past week talking with various leaders including Senator George Gainer, Representative Jay Trumbull, Bay County Sheriff Tommy Ford and other state and local leaders discussing some things that I feel must be done to protect our students in our schools. EVERYONE agrees that now is the time. They are as passionate as I am and willing to take HUGE steps to effect change for the safety of our children. Even though we know it won't be easy, because politics WILL come into play, we're listening to ideas and brainstorming together. It's time for Democrats and Republicans to come together and enact legislation to make it more difficult for average citizens to purchase military-style weaponry. No one should be able to walk into gun shops to purchase these types of automatic rifles on the same day … if I'm being candid I am not sure this type of weaponry should just be "for sale." Assault rifles belong to the military, to our law enforcement officers and to few others. But, if someone wishes to purchase one then it needs to at least be as hard as buying two packages of Sudafed at the neighborhood drugstore! There's no reason in this world why it's easier for an 18-year-old to purchase an automatic rifle than it is for him to drive a school bus!
Addressing "gun laws" is just one step in the right direction. We must have armed officers in each school. As we heard last week, an unarmed security guard or an unarmed teacher doesn't stand a chance against a gunman bent on murder. I don't want our schools to feel like prisons (with armed guards in every hallway) but clearly our children deserve the additional security of at least one armed officer on each campus.
While we are on track to completely construct new, secure entry ways for all schools by 2020, an additional priority now for every school in every district, my final push is for immediate access to mental health services for our children. Our children are more in crisis than ever before in our history. They are under attack from a constant barrage of parental drug abuse, physical and sexual abuse, violent video games or music, over exposure to social media and bullying. Our children are the ones in the background "suffering in silence" and living in deplorable conditions but that silence will turn into rage and it will not end well for anyone!
Our state needs to fund and support each of these initiatives and other ideas yet to be developed. I have confidence and faith that our local leaders and state officials have the ability to come together to make our schools safer and to help us do everything we can to help prevent yet another tragedy.
I know that some will say, "they always want more money"! Believe me, I know that money doesn't solve every problem but money in this case could add extra security to ALL of our campuses in the form of armed guards, additional cameras, more fences and other security measures. Additional funding could help us provide the mental health counseling and other resources that some of our most fragile students desperately need to have a chance at successful lives. There is no one magic action or solution to implement, but doing nothing will almost certainly ensure another tragedy and more inexcusable deaths.
I will continue to pray for the victims, their families and friends and the entire community of Parkland, as I did for Newtown and all others impacted by such tragic violence. I will also pray for our leaders to come together and do what's right. In the meantime, I'm going to be as vocal as possible about what I think we need to be doing and I invite you to share your feelings with your state and federal representatives. I don't have all of the answers, but I know we need a multi-faceted approach to this problem and it's time to stop the conjecture and the "if only" and the "what if" conversation because our children need us to protect them regardless of our party affiliation and they need us to do it now!"