Bay Town Trolley offers free transportation to voting sites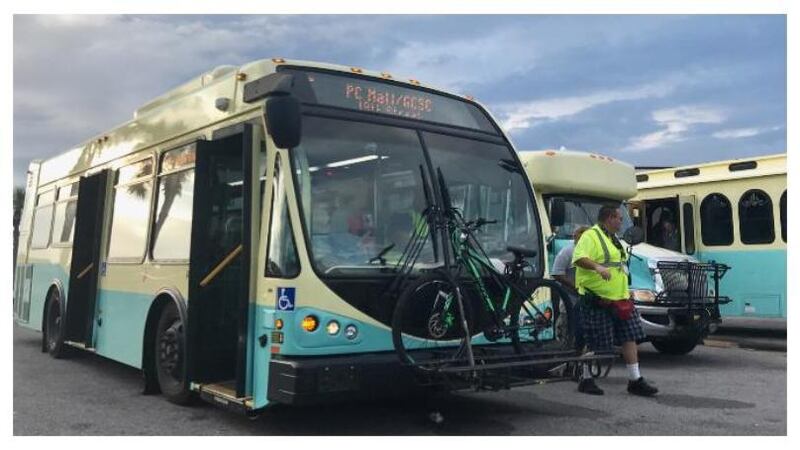 Published: Nov. 1, 2018 at 4:26 PM CDT
You can hitch a free ride to four out of the six mega voting sites in Bay County thanks to Bay Town Trolley.
Connect to Route 2 to reach Parker United Methodist Church at 908 South Tyndall Parkway.
Route 7 will take you to the Panama City Beach Senior Center at 423 Lyndell Lane.
Connect to Route 1 to go to the Supervisor of Elections Office at 830 W. 11th Street or Lynn Haven Elementary's cafetorium at 300 W. 10th Street.
The two other mega sites in Bay County are Palo Alto Church of Christ at 3119 N. Highway 231 and Stanford Station (Near Hobby Lobby) at 746 W. 23rd Street. No transportation options have been mentioned for those sites.