Calhoun County receives $1.3 million from Hurricane Michael recovery grant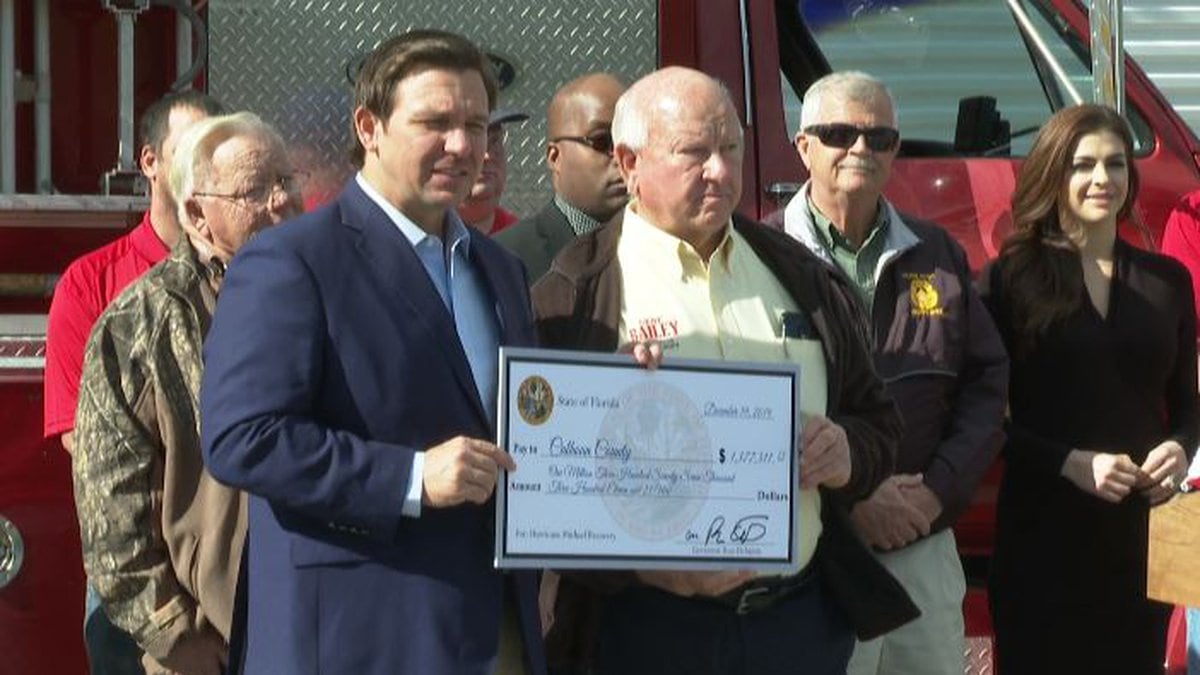 Published: Dec. 19, 2019 at 4:11 PM CST
A big check for Calhoun County more than one year after Hurricane Michael. Governor Ron DeSantis announced $1.3 million will go to the county.
"One of the things we did in our legislative session in 2019 was securing $25 million for the Hurricane Michael state recovery grant fund so that these communities who were affected by Hurricane Michael would have another avenue of relief," Governor Ron DeSantis said.
Officials say the money from the grant will go towards road repairs, continued debris removal, and funding for local fire departments.
"Despite many being impacted by the storm, the volunteer firefighters in Calhoun putting countless hours to make sure people were safe. I can't thank them enough for stepping up and for all their work," Governor DeSantis said.
Representative Jason Shoaf recognizes the need for the continued cleanup.
"If you describe down the road, you still see the debris in the yards, you still see still the blue tarps. In fact, mostly now the tarps have started to disintegrate and it looks like blue confetti on the ground. I can assure you there's nothing to party about though," Representative Shoaf said.
In addition to road repairs, he also hopes property taxes stay the same or go down.
"And I hope to see our schools and hospitals rebuilt," Representative Shaof added.
The chunk of money brought out gratitude in local officials.
"We've suffered so much and there's still so much damage and so much recovery we need to do," County Commission Chairman Gene Bailey said.
Copyright 2019 WJHG. All rights reserved.