Campbellton-Graceville Hospital declares bankruptcy, making cuts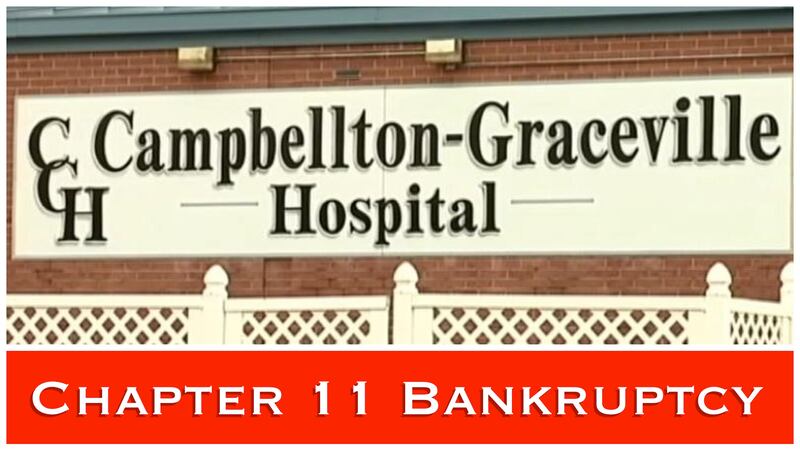 Published: May. 5, 2017 at 10:32 AM CDT
In an effort to rid itself of debts racked up by a previous management company, Campbellton-Graceville Hospital is entering bankruptcy protection.
The hospital held an "all employees" meeting today where the staff was told about what was going on. Some positions will be cut next week and others will see reduced hours, but the hospital will be open during the Chapter 11 reorganization process.
CGH has been riddled with millions of dollars debt in recent years. Back in April of 2015, the hospital nearly shut down due to that debt, but managed to stay open after an investment from People's Choice Hospital out of Chicago in May of 2015.
Since then, PCH has invested millions of dollars worth of equipment in the hospital and paid down debt.
In a statement to WJHG/WECP, the CGH Board of Trustees said "The goal of the hospital and the Board has always been to provide the necessary and important high-quality healthcare services for the Community [sic]. The hospital is a valuable asset to the community and the goal is to allow the hospital to continue to provide care into the future.
"Based upon a number of circumstances and pending litigation, after careful and difficult deliberation, the Board made the decision to file Chapter 11 to provide the hospital with the greatest opportunity to work through these ongoing issues and to preserve the hospital and as many of the jobs for the hard working and dedicated individuals that work at the hospital as possible.
"It will be business as usual as we work through this process. Based upon the status of the ongoing litigation, we won't have further comment at this time, and will work hard to make the bankruptcy process as successful as possible for all concerned."
The hospital did not say when it expects to emerge from bankruptcy protection.