Chelci Kelley wins the Golden Apple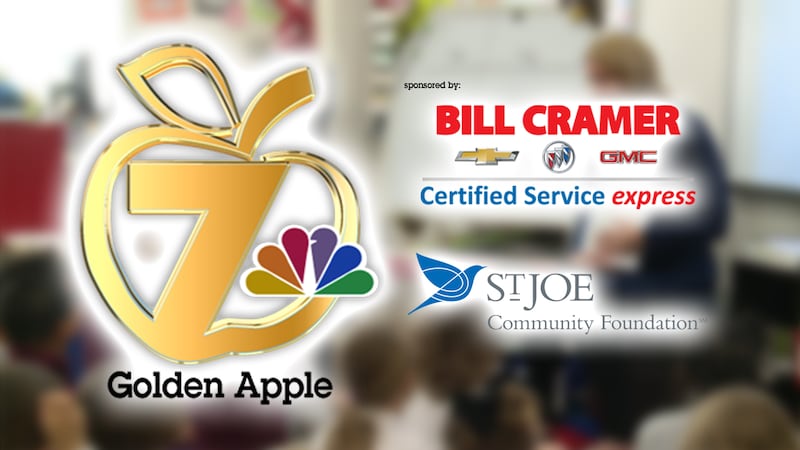 Published: Apr. 23, 2020 at 10:13 AM CDT
While schools may be closed for the remainder of the year, we still want to honor our teachers.
Congratulations to this week's Golden Apple winner, Chelci Kelley, a third grade teacher at Deane Bozeman.
Kelley has been teaching for seven years in Bay County and this is actually her second time winning the Golden Apple award. Kelley was born and raised in Bay County and she says teaching in the very district she went to is really special. Kelley added she knew since kindergarten she wanted to be a teacher and she describes it as a calling rather than a job.
"I love every part of it, I love getting to see the kids faces when they get their aha moment, when they learn something new. It's a joy to be able to be a teacher," Kelley said.
Tell us who your favorite teacher is, nominate a teacher for the Golden Apple tab on our homepage.
Copyright 2020 WJHG. All rights reserved.