Confusion mounts following Senator Nelson's allegations of Russian election hacking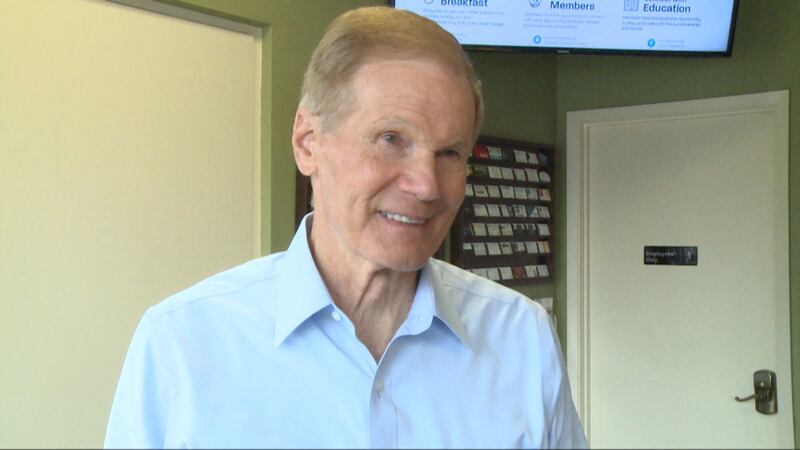 Published: Aug. 10, 2018 at 5:45 PM CDT
U.S. Senator Bill Nelson made the claims of Russian hacking twice in the last week.
"They've already penetrated certain counties in the state and they now have free reign to move about," said Nelson.
When asked to elaborate, he called the information "classified."
Now, Florida Secretary of State Ken Detzner has written a letter asking the U.S. Senate Intelligence Committee Chair to confirm if there has been any meddling, and if so where.
"We've got non-disclosure agreements in place for those kinds of things so they should feel safe to tell us," said Leon County Supervisor of Elections Mark Early.
Early says sharing that information with state and local officials is imperative.
"We're trying to conduct elections," said Early. "We want people to feel secure about their ability to vote and that their vote is safe and they will be able to have a good experience at the polling place whether that's early voting or Election Day."
Elections experts say the threat of hacking shouldn't deter people from voting.
Instead, they say if people have problems at the polls, they can help fight back by letting their local supervisor of elections know.
And if you do have an issue, insist on casting a ballot, even if it's only a provisional one.
"This is critical. Instead of just getting angry and walking away from the polls and blaming the election system, which is quite frankly what the Russians want people to do, people need to become more active," said former Leon County Supervisor of Elections Ion Sancho.
The Department of State has reached out to the Department of Homeland Security, the FBI, and the Florida Department of Law Enforcement.
All three agencies say they have no information to back up Nelson's claim of a breach.
As of Thursday, all 67 counties in Florida have submitted applications for a piece of a $19 million Federal grant aimed at boosting election security.
So far, $10.3 million has been approved for 43 counties.