Congratulations to Jetiame Walsingham, this week's Golden Apple winner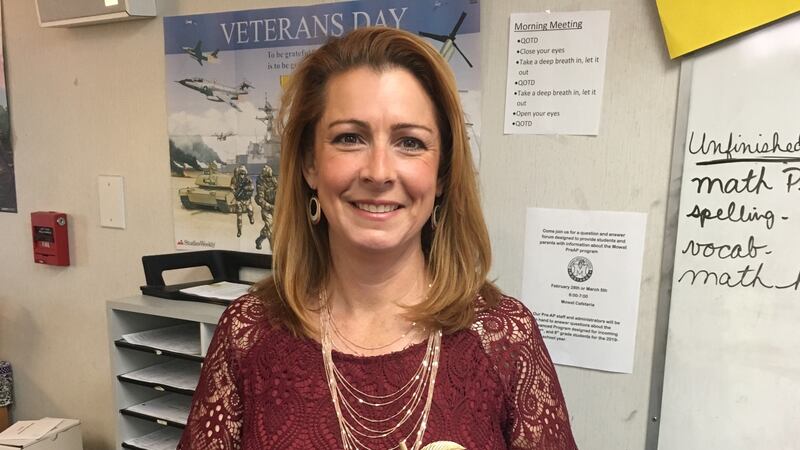 Published: Feb. 21, 2019 at 4:35 AM CST
Fifth grade is a big year for students as they prepare to move on to middle school. One teacher is making sure her students are set up to succeed.
Congratulations to Jetiame Walsingham, from Lynn Haven Elementary, this week's Golden Apple Winner.
Jetiame Walsingham has been teaching fifth grade at Lynn Haven Elementary school for nine years.
"I like making a difference with the kids, I like watching them get it. I like taking them from wherever they start with me as far as I can in one year and getting them ready for the next year," Walsingham said.
Next year her students will start middle school, so she believes fifth grade is a critical year.
"I enjoy fifth grade because they are old enough to really get some things and they are old enough to be responsible, and I can hold them responsible. But, they are also old enough to be leaders in the school and start to be leaders in the community too," Walsingham said.
But getting her students ready for middle school is only part of her goal.
"The other part of the goal is to help them become better human beings, help them become better people, more self-sufficient, more self-responsible," Walsingham added.
Walsingham says she enjoys watching her students grow in and out of the classroom.
If you would like to nominate a teacher for the Golden Apple, click on the Golden Apple tab on our homepage.