Court upholds Panama City Beach's rental scooter ban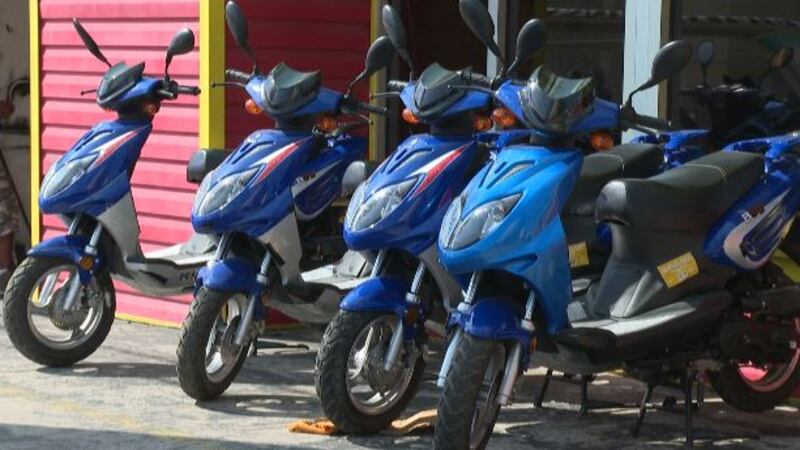 Published: Nov. 25, 2019 at 5:32 PM CST
For the past few years, Panama City Beach officials have been figuring out the best way to keep folks safe when scooters are on the road.
"We've been working on the scooter laws for a good bit of time, all the way back in 2015 I think is when we started on this," said Panama City Beach City Manager, Mario Gisbert.
Recently, a state appeals court upheld the city's decision to ban renting scooters, starting in September 2020.
Gisbert tells us scooter companies tried to fight the ban.
"I think this is the third time at court and they upheld things on this round also," said Gisbert.
The city's assistant attorney, Cole Davis, says this not only helps keep the area safer, but it's paving the way for other Florida cities to do the same.
"It's really important for what we call 'home rule' which is the constitutional right for cities to pass laws the same way that states can. It affirms that cities should be able to solve their own local problems without having to go to Tallahassee for permission," said Davis.
Laws like this allow the city to make local decisions, which in turn can help visitors and locals enjoy a more positive experience while traveling the area.
"The people that came in town, the visitors that we have here, they were having a negative experience with rental scooters so that's what really provided the motivation for them to pass these ordinances," said Davis.
Those who own a personal scooter can still ride them.
"A private scooter, somebody learns how to ride that and is responsible with the vehicle that they have. With these temporary scooters, we've got too many people that just don't know how to ride them," said Gisbert.
We reached out to multiple scooter companies for comment, but they declined.
Copyright 2019 WJHG. All rights reserved.