Cozzie death sentence upheld by Supreme Court of Florida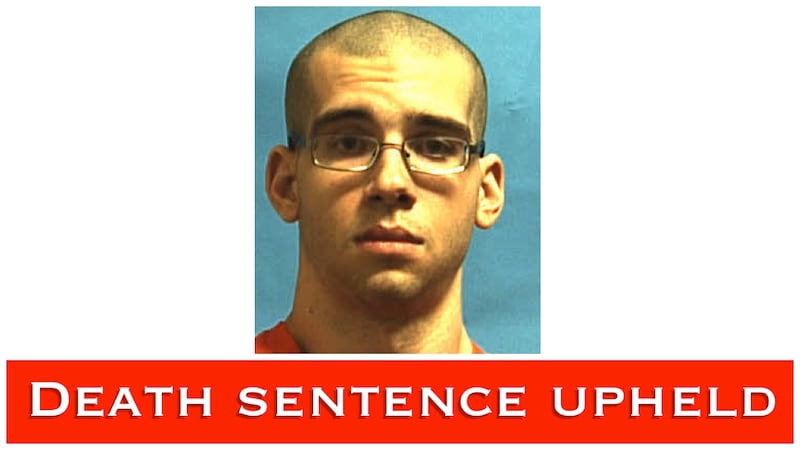 Published: May. 11, 2017 at 11:48 AM CDT
The latest appeal for Steven Anthony Cozzie has been denied by Florida's highest court.
In an opinion released Thursday, the Supreme Court of Florida upheld Cozzie's death sentence.
In the 6-1 ruling, the justices said Cozzie's sentence "is proportional in relation to other death sentences that this Court has upheld."
Cozzie, 27, strangled, beat and sexually battered Courtney Wilkes, 15, on June 16, 2011 in a wooded area near Seagrove Beach in Walton County. Wilkes was on vacation with her family when the murder happened on the day before the family was scheduled to go home.
A jury recommended death for Cozzie by a 12-0 vote when he was convicted of the crime. Cozzie was 21 when the crime occurred.
In upholding the jury's recommendation of death Justices wrote "This Court has repeatedly affirmed the death penalty where the defendant has kidnapped, sexually battered, and murdered a child victim.... Accordingly, Cozzie's death sentence is proportionate. For the foregoing reasons, we affirm Cozzie's conviction for first-degree premeditated or felony murder with a weapon and his sentence of death."